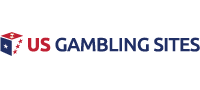 DraftKings Ready for New Hampshire Sports Betting Launch
As sports betting continues to expand across the United States, more and more states are getting in on the action. Many of the same operators can be seen offering services in several states due to gaining approval from regulators and partnering with land-based casino gaming facilities. DraftKings is one such name that has become synonymous with sports betting in the US. The brand has already launched in several states and now looks forward to launching in new regions, such as New Hampshire.
Coming to New Hampshire
On Monday, officials in New Hampshire finalized their contract with DraftKings. The operator expects to launch mobile sports betting in the state by the time the NFL Playoffs begin. DraftKings will be the only mobile and retail sports betting provider in the state, aside form the NH Lottery, who also offers games. The Lottery will offer options by Intralot, whose contract was recently changed to include sports betting.
Matt Kalish, the co-founder of DraftKings, commented on the launch by stating that they look forward to working with the New Hampshire Lottery and bringing their experience to sports betting fans in the state. Kalish stated further that DraftKings best-in-class mobile sportsbook and retail locations in the state are sure to be popular among customers as sports betting continues to be legalized across the US.
DraftKings was given the only contract in the state for sports betting because they offered the best package financially, plus they were able to implement the option the quickest. The state had a specific proposal request that had to be followed by interested operators and DraftKings earned the best mobile and retail scores of those interested.
#1 US Gambling Site For 2021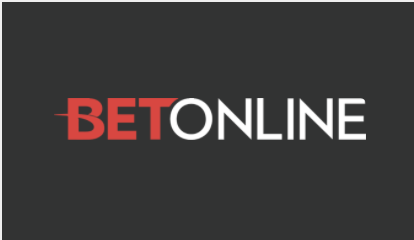 Accept Players From Every US State
Credit Card, Debit & Crypto Deposits
$3,000 New Player Welcome Bonus
Online Casino, Sportsbook & Poker
Advertisement
The brand will now share 50% of their revenues with the lottery to have exclusivity when it comes to mobile and retail sports betting.
What's On Offer?
The mobile app of DraftKings is expected to launch in January. Retail sites will have to wait a bit longer before betting will be live. Certain reports have revealed that it may take until late winter or even early spring before the physical sportsbook is up and running.
Six cities in the state have been approved for retail outlets. Back in the spring, towns had the ability to be chosen for a host city regarding the new industry. Despite offering retail locations, the state is expected to see the majority of wagers come from mobile devices. New Jersey and Pennsylvania have clearly shown that mobile is the dominating option when it comes to placing wagers, with over 80% of those made in each state on a monthly basis coming from mobile devices.
In the state, players who take part in sports betting must be 18 years of age. This is a bit different than other states that require players to be 21. The reason being is that the lottery is regulating the games and they are open to players 18 years of age and up.
Governor Chris Sununu has always been on board, ready to see sport betting active in his state. He signed sports betting legislation into law back in July and even commented on how he would bet on Tom Brady and the Patriots during the NFL season.
The timeline was changed a bit and Sununu might not be able to wager on his team just yet, especially if the Patriots fail to make it to the Super Bowl.
For now, players in New Hampshire will have to wait a bit longer for sports betting to come to pass but it is coming and mobile won't be too far away!
Related Articles