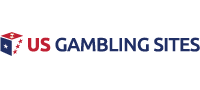 Eldorado/Caesars Merger Approved by Iowa; Several Issues Remain
At this point, it's quite certain that one of the biggest changes in the US casino industry will happen. In other words, Eldorado and Caesars Entertainment will definitely get the green light from all the regulators in states where the two operators are present.
However, it would be too good if there wasn't any fuss along the way. Therefore, both operators expected that some of the states would ask additional questions before they approve the merger.
Iowa is definitely not going to be one of the states that would raise concerns or create issues. That's because its regulatory body called the Iowa Racing and Gaming Commission (IRGC) gave official approval for the merger to take place. Therefore, Eldorado has moved another step forward towards acquiring Caesars.
The good news came just a couple of days after three other states gave the green light for the merger. Louisiana, Pennsylvania, and Illinois are the states that provided official approvals shortly before Iowa did it.

Looking for somewhere to play online? Bet Online accepts all US players and offers a $1000 real money signup bonus for casino, sports betting and poker.
One of the things that remain a burning issue is about sportsbooks that Caesars currently operates. Since Eldorado wants to hold 51 percent of Caesars, the question of sportsbooks is still not answered to this day.
What Will Happen With Sportsbooks?
The main issue here is that Eldorado signed a contract with William Hill, which is one of the biggest sports betting operators in the world. On the other hand, Caesars is operating sportsbooks on its own, so figuring out how to merge the books without any of the sides losing anything in the process is quite a challenge.
That's why the sportsbooks of these two companies present an ongoing issue. Once the merger happens, William Hill and Caesar's sportsbooks would be direct competitors if a solution is not found for them.
Eldorado's CEO Tom Reeg stated for Casino.org recently that the works were in the process and that they had got to figure it out before the deal is closed. He added that William Hill would step into Caesars sportsbooks "on the same split," which is active if the two sides didn't manage to make a deal.
There's a huge difference in how the sportsbooks are managed and operated inside casinos of the two operators. All sportsbooks that are inside Eldorado casinos are operated by William Hill, meaning they are all one brand.
On the other hand, the situation is a bit different when it comes to Caesars, as the company has 29 casinos with their own branded sportsbooks all over the US. One thing is certain — to reach some kind of the deal on this, one of the two sides will have to unload one or more properties.
The time when the merger will take place is still not certain. However, executives of both sides hope that they will be able to complete it during the second quarter of 2020. Yet, it's not up to them to decide. What they must do now is wait for all the regulators to give their approvals.
Right now, there are 14 remaining states that must submit their approvals before the merger takes place. However, two of them seem to be more important than others, and they are Nevada and New Jersey.
Both of them are homes to gambling centers — Las Vegas and Atlantic City. Therefore, both are also home to a lot of properties by Caesars and Eldorado.
Although executives of the two companies expect Nevada and New Jersey to give their approvals with no obstacles, it's only natural to expect that one of the two regulators might have some complaints along the way.
Related US Gambling Articles: