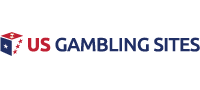 Eldorado Wants to Sell Lake Tahoe Before Acquiring Caesars
Although many regulators from the states where Caesars and Eldorado have properties might not pose trouble for the merger, Nevada might raise some red flags. That's why Eldorado is now looking to sell its MontBleu Casino, which is located in Lake Tahoe.
That way, it will unload more properties to get one step closer to the Eldorado/Caesars merger.
Nevada is the only state in the US where both Eldorado and Caesars have several properties. Once these two giant companies join forces, they would have the ability to control a huge chunk of the market in Nevada, which would cause unfair competition.
That's why regulators in Nevada have been monitoring the process closely, without making any official statements about the merger.
#1 US Gambling Site For 2021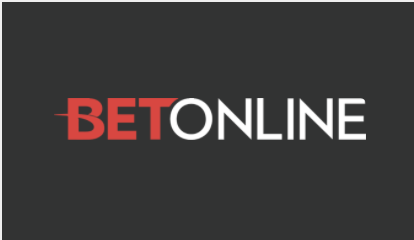 Accept Players From Every US State
Credit Card, Debit & Crypto Deposits
$3,000 New Player Welcome Bonus
Online Casino, Sportsbook & Poker
Advertisement
In other words, by selling MontBleu Casino, Eldorado will make one step closer to the merger. Eldorado made an official announcement in a statement, claiming they are ready to "hand over the keys" of the casino to the next owner.
The owner turned out to be a company called Maverick Gaming. They acquired the property for an unspecified amount of money. According to Tom Reeg, the CEO of Eldorado, the agreement to sell the casino was part of the merger plan that has the goal to close the transaction with Caesars in the first half of 2020.
On the other hand, Maverick Gaming has been expanding rapidly for the past year, as the company was buying properties all over the US. Some of the states where Maverick acquired properties include Louisiana, Washington, Nevada, and Colorado.
The two companies already made a trade earlier this year when Maverick bought the Eldorado Resort & Casino, which is located in Shreveport, La. This property was bought for a total of $230 million in cash.
However, not all gaming regulators approved that purchase, as some of them are still reviewing it.
What Do We Know about MontBleu Casino?
MontBleu is certainly a gem in the entire gaming industry, with a rather unique history. The company that operated it for a long time was Caesars, as the property was under its guiding hand for two and a half decades.
Caesars then decided to sell it to Columbia Sussex, which was a gaming operator back in 2005. The property was sold as a way to avoid concerns related to monopolization back then when Caesars was looking to merge with Harrah's.
After that, Columbia operated the property for a total of five years, when the company decided to sell it further to Tropicana Entertainment in 2010. Tropicana operated it for eight years and then sold it to Eldorado.
It's safe to conclude that MontBleu casino really had a somewhat turbulent history, as it changed many operators during a short period.
Right now, several states' regulators have made their official approvals for the merger to take place, and they are Iowa, Louisiana, Maryland, Mississippi, and Pennsylvania. However, the two states that are still keeping quiet about the deal are Nevada and New Jersey.
One of the reasons why regulators from them still haven't made any official statements is that both Eldorado and Caesars have several properties in them. Once joined, the company could control a big part of the market, creating an unfair environment.
However, with the selling of MontBleu, the regulators from Nevada are expected to make some sort of comment on whether they are willing to give thumbs up to the Caesars and Eldorado merger.
So far, things are going as planned. The only thing that could actually get in the way is the recent outbreak of coronavirus, which already saw many stocks drop.
Related Articles