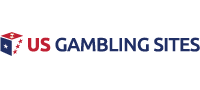 ESports Becoming Popular Doing Pandemic
The coronavirus pandemic has taken a huge toll on the world of sports, and the 2020 Summer Olympics were the latest victim of the disease. The Summer Olympics will now be held in 2021, and all major professional sports in the United States are shut down for an indefinite amount of time.
There is one sport that is continued to be played throughout the country, and this sport is played virtually. ESports have been a growing trend over the last few years, but the shut down of all major sports across the country has increased the popularity of ESports in the past month.
League of Legends and CS:GO are the two most popular ESports games out on the market right now, and there is some serious competition that takes place with each game. Tournaments and competitions can take place amid the coronavirus pandemic because all interaction is done in a virtual setting.
League of Legends was developed by Riot Games and is available on both Mac and Windows operating systems. This is a multiplayer game that places players in an arena where they can battle one another to eliminate their opponent.
#1 US Gambling Site For 2020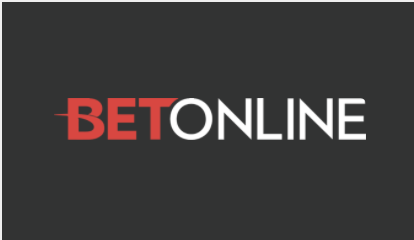 Accept Players From Every US State
Credit Card, Debit & Crypto Deposits
$3,000 New Player Welcome Bonus
Online Casino, Sportsbook & Poker
Advertisement
The basic League of Legends game is free to play, but there are some optional opportunities to purchase add ons throughout the game.
CS:GO stands for Counter-Strike: Global Offensive, and it is rapidly becoming the most popular ESports game on the market. CS:GO is a five-on-five game that is a first-person shooting game.
Leagues have emerged all across the country as a way to bring players together and keep the game more competitive.
CS:GO has seen the biggest jump in overall players over the last 30 days, and the coronavirus pandemic has played a huge role. There has been a 13 percent increase in overall CS:GO players in the last month, making CS:GO the most played game on Steam.
Steam is an online gaming service that is extremely popular in other countries but has really started to take off in the US since the start of 2020.
If you are thinking about getting involved in ESports, then now is a great time to do so. There is a very low initial cost to start playing a game, and leagues are popping up throughout the country.
As long as you have a computer and internet access, then you have the basic tools and equipment needed.
Sportsbooks Starting to Offer Bets on ESports
The coronavirus has not only shut down the sports landscape around the world, but it has also had a serious impact on sportsbooks in the United States. Sportsbooks are continually looking for new sports to offer bets on, and esports has offered them a temporary solution.
The problem is that many sportsbooks and bookmakers don't have a ton of knowledge surrounding ESports, and it is taking them some time to learn about the growing sport. Some of the top sportsbooks are now hiring ESports betting experts to their company to stay on top, and offer the most competitive betting lines.
Another issue that some sportsbooks are running into is the fact that some states have yet to permit betting on ESports. Sportsbooks are only allowed to offer bets on what is legal in that state, and that has kept them from releasing ESports betting lines up to this point.
Sportsbooks will likely petition or request that the state make betting on ESports legal, but most lawmakers are at home and practicing social distancing. The good news is that this time could shape the way many people view ESports, and help grow the sport around the country and the world.
Related Articles