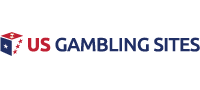 Esports Wagering Legislation Introduced in New Jersey
On Monday, Assemblyman Ralph Caputo introduced new legislation in the state of New Jersey to legalized wagering on the esports industry. The bill would essentially expand the sports betting legalization terms to include skill-based competitions like electronic sports.
Details of the Bill
Caputo is the chairman of the Assembly Tourism, Gaming and the Arts Committee, who feels that esports is the next big thing when it comes to sports events. Because online sports betting is legal in New Jersey, Caputo wants to expand wagering options to esports for the state to benefit financially.
A committee meeting this week allowed Caputo to present his bill and discuss the esports industry. Esports are growing in popularity around the globe and the Assemblyman wants to use the framework of sports betting regulations to implement wagering capabilities for this new genre.
Caputo pointed out that millions of people watch expert players compete in digital games, be it online or in person. The number is only growing. According to online gaming data provider Newzoo, last year, close to 450 million viewers watched esports events. Gaming competitions in the industry generated over $1 billion in revenues via varying areas like tickets, advertising, sponsorships and merchandise.
#1 US Gambling Site For 2021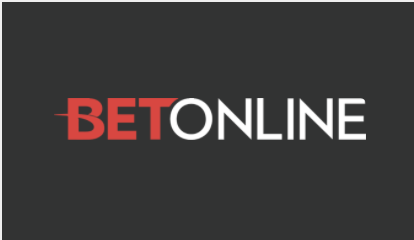 Accept Players From Every US State
Credit Card, Debit & Crypto Deposits
$3,000 New Player Welcome Bonus
Online Casino, Sportsbook & Poker
Advertisement
Esports in New Jersey
In 2019, the Division of Gaming Enforcement decided to open up wagering in the esports sector for the League of Legends World Championship. This was a one-time option and conditions were implanted. Players were not allowed to make in-game wagers and the maximum bet was set at $1,000.
In Atlantic City, several tournaments regarding esports were hosted over the past few years. In 2017, the Gears of War Pro Circuit was hosted by Caesars and Harrah's hosted the Rainbow Six Siege Pro League the year after.
Last year, Caesars Entertainment worked with INGAME Esports and the Jim Whelan Boardwalk Hall to hold the Halo Classic tournament of the Ultimate Gaming Championship. This summer, the property will be hosting an Overwatch event.
Moving Forward
Over the past few years, we have seen a shift in what players want to see at casino venues. Gone are the days when players are interested in standard casino games like craps or slots. The younger demographic are more interested in playing games with skill because they have grown up playing video games. This is why esports is really taking off in popularity.
The younger crowd enjoys the quick play, skill and overall graphic design of video games to other types of games. It makes perfect sense that New Jersey would forward to offer wagering in this section. The state is a leader in the gambling industry in the United States and if this legislation moves forward, it will not be surprising to find that even more states begin to offer wagering in this sector as well.
As the player demographic changes, so must the gaming industry as a whole. What wagers are offered as well as what type of games are created is sure to continue to change as the years go by and technology continues to develop.
We shall see if Assemblyman Caputo will be able to push the measure forward to become law. The bill will need adequate support in order to move forward. It is in the early stages yet so we still have some time to go until we see the bill move forward or die where it stands.
Related Articles