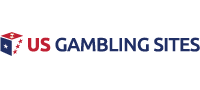 Everi Holdings Set to Offer Mobile Wallet for Casinos by Year's End
As everyone tries to come to grips with the current state of affairs amidst the coronavirus pandemic, doing the simplest of things can be difficult. We wear a mask to go shopping to stay safe and germx every chance we get. At casinos, some players are leery of visiting due to high touch surfaces, including ATMs and other payment systems. While casinos are cleaning as much as they can to stay safe, players are still concerned. For gaming equipment provider Everi Holdings, they are working on a solution, at least for payment options. The brand is set to launch a new mobile wallet by the end of the year, a cashless gaming product, making it easier for players to pay and feel safe when enjoying casino games.
Cashless Gaming
For years now, the casino industry has been debating cashless gaming technology. As we have become an online society, the casino industry has lagged behind a bit, particularly when it comes to using cash instead of credit card or mobile payment options. When the pandemic hit, the conversation regarding cashless options only ramped up.
For Everi Holdings, they have been discussing such options since last year and are now about ready to launch a new solution. Titled the CashClub Wallet, the new product should be launched before 2020 comes to an end. It is unclear as to which casino operators will offer the mobile wallet or in what region they will operate, be it Las Vegas, Atlantic City, etc.
Executives of the company recently discussed the cashless gaming option during a private investors conference call. The call was hosted by Barry Jonas, a Truist Securities gaming analyst. The call was conducted by Truist.

Looking for somewhere to play online? Bet Online accepts all US players and offers a $1000 real money signup bonus for casino, sports betting and poker.
On the call, Jonas stated the pandemic was a catalyst to accelerate the development of the innovation. The analyst sees Everi as a company that is well-positioned with 'a meaningful incumbency and first-mover advantage'.
What Will the Mobile Wallet Offer?
The new innovation will allow customers of a casino to load funds into the mobile application from their bank accounts. Credit card and debit cards can also be used. Players then use the app to wager via slot machines, live table games or electronic table games. The casino will need to integrate a special system in order to facilitate the app for gaming.
Where sports betting is offered, the app can be used for wagering as well. The app will also be a solution for non-gaming areas like shopping and dining. Everi even offers the app for online sports betting and casino options.
The cashless technology has plenty of support from the industry, including the American Gaming Association. The group advocated for cashless gaming technology during the Global Gaming Expo last year, which was months before the coronavirus became a problem.
Once the Every system is up and running, it will not be surprising to find other companies utilizing such technology to be one of the first to offer this option to consumers as they visit land-based venues in this new and ever-changing environment.
Related US Gambling Articles: