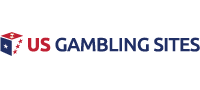 Four New Charities Added To Slot Donation Program At The Cosmopolitan
Donating to a charity is one of the noblest things people can do. If they can help someone and still have fun in the process, knowing that they will make others happy — even better.
The Cosmopolitan of Las Vegas is one of the most popular places in the Entertainment Capital of the World, and they recently announced that they will add new charities to their Giving Module Program. By the end of 2019, people who play slots will also have an option to donate some of their deposit to charities, and the newest ones include Veteran's Village, Project 150, Safe Nest, and The Nevada Humane Society.
The Cosmopolitan's charity program is sort of revolutionary as it is the first of its kind in Las Vegas. It was launched in July and supported by EveryCares.
The first charities that were introduced to the program were The Shade Tree, Opportunity Village, Three Square Food Bank, and Team Rubicon.
#1 US Gambling Site For 2021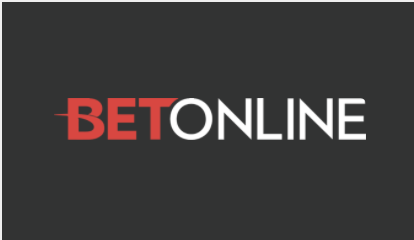 Accept Players From Every US State
Credit Card, Debit & Crypto Deposits
$3,000 New Player Welcome Bonus
Online Casino, Sportsbook & Poker
Advertisement
The way this whole program works is that guests can opt to donate a part of their slot earnings to one of the non-profit organizations. They will be able to do that when they go to redeem a slot-ticket voucher at one of the 12 kiosks that are available in The Cosmopolitan.
Once they select a charity, 1/100 of their earnings will automatically be collected as a donation. Naturally, guests can choose not to donate their earnings.
The program has managed to raise approximately $12,000 for the first quarter since its inception. The average donation per guest was $0.38, and a total of 11 percent of guests opted to become a part of the program and donate a part of their winnings to those in need.
Dedication To The Military
The Cosmopolitan is devoted to helping people in need by using their ongoing charity programs. It is also dedicated to helping the veteran community that is located in Las Vegas.
In fact, in less than four years, The Cosmopolitan hired approximately 625 people who are either veterans or spouses of those who serve in the military. All departments in the Cosmopolitan have been working hard to help the lives of those who are or were military members. Moreover, they are doing their best to help families of all people who serve the military.
The numbers actually tell a lot about The Cosmopolitan's effort to improve society. In 2018 alone, it managed to raise a total of $1.68 million in monetary donations for various charities. The place scored 100 percent on the Human Rights Campaign and was located on the list of the "Best Places to Work."
In other words, apart from taking good care of people around them, employees of The Cosmopolitan take good care of each other as well.
All organizations that want to join The Cosmopolitan's Giving Module program can apply on the web, and the Casinos Care will decide whether they can be admitted.
By utilizing this program, The Cosmopolitan continues its effort to promote physical and intellectual health, help students, relieve hunger, and help the military, military veterans, and their families. Most importantly, the company pays special attention to diversity and inclusion.
Therefore, if you happen to win some money by playing slot machines in The Cosmopolitan, you too can contribute to charity by opting to give a part of your winnings to some of the charities that are included in the Giving Module program. That way, you will have an opportunity to help many people in Las Vegas and beyond. Try it — it's a great feeling to help somebody in need!
Related Articles