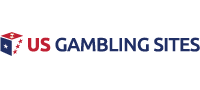 Georgia Lawmakers Try Again to Bring Casinos to the State
Georgia is one of the southern states that does not offer casino style gambling. Lawmakers have tried again and again to see Las Vegas style gambling venues constructed, yet legislation continues to fall short. Now, the debates have started again, in the hopes of legalizing the option to help bring money to the HOPE scholarship program.
Discussions Begin Again
According to recent media reports, lawmakers in the state are at it again, discussion how casinos could be added as well as sports betting and horse racing. Experts are being consulted as a way to advise on the type of activities being considered and how they could raise money for the state.
One major factor that could persuade more lawmakers to get on board is the lack of gambling in the region. Georgia is pretty isolated when it comes to gambling options, which would bring in clientele from neighboring states such as Alabama.
Associate Director of the International Center for Gaming Regulations at the University of Nevada, Las Vegas, Jennifer Roberts, stated that the isolation would be a valid reason to expand to other areas of gambling.
#1 US Gambling Site For 2020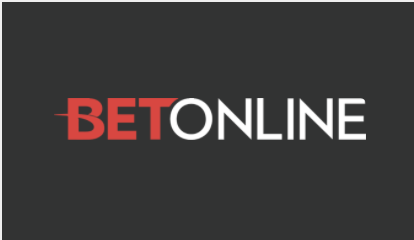 Accept Players From Every US State
Credit Card, Debit & Crypto Deposits
$3,000 New Player Welcome Bonus
Online Casino, Sportsbook & Poker
Advertisement
According to Roberts, gambling would bring an economic benefit to the state, but it would be up to policymakers to decide what would be the smartest approach for the state. With her insight, Mrs. Roberts commented further that sports betting tends to work best when combined with other options, such as casino gaming. When it is a standalone offering, it does not have a large impact revenue wise.
According to a revenue report released by the American Gaming Association, the commercial casino industry in the United States saw a record year last year, earning just over $41 billion. For land-based facilities, over $9 billion was generated in taxes for the states when it comes to casino earnings.
As far as the horse racing considerations are concerned, the activity is viewed more as entertainment than a form of gambling. According to Roberts, this definition causes many horse race tracks to bring in casino gambling as a secondary option.
Helping HOPE
The goal of bringing additional gambling to Georgia is to provide additional funding for the HOPE program. The program provides scholarship opportunities for children in the state and is currently funded by the lottery.
Ideas of legalizing casinos in the state have considered bringing in destination resorts in which areas as Atlanta, in the hopes of generating funds to help the program. Bills have been introduced in the past that exclusively mention Atlanta, only to have failed to gain any traction to move forward and become law.
In Georgia, any gambling changes must be approved by the voters. This means any effort will take time. An amendment must be voted on by the people of the state and then the constitution changed if the amendment is approved before any type of expansion can be activated.
On the downside, any effort may not get anywhere due to Governor Brian Kemp's opposition to an expansion of gambling. However, he has stated that he will not stop an amendment from going before voters as long as the change would guarantee that revenues from gambling would go towards the HOPE scholarship fund.
Over the years, funds for the HOPE program have diminished, which has led to lawmakers scrambling to find new sources of income. The program provides students with financial assistance so they can attend colleges and universities in the state that are eligible.
Hopefully, lawmakers can come to a universal decision where some type of casino gambling will come up for vote so the state can expand their offering and at the same time, help the scholarship fund.
Related Articles