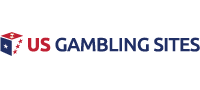 Green Bay Packers at Tampa Bay Buccaneers Betting Preview
Sunday's week 6 game between the Green Bay Packers and Tampa Bay Buccaneers is a rare matchup between Tom Brady and Aaron Rodgers. This is just the third, and potentially last time, the two Hall-of-Fame QBs will face one another. Rodgers and the Packers are 1-point favorites on the road, with an over/under of 55 points.
The Packers had a bye last week, giving them a little extra time to enjoy being undefeated. Outside of the Saints, Green Bay's beaten three teams that are a combined 2-12 this season. The Packers are still 4-0 though, winning in impressive fashion, and currently lead the NFL in scoring.
The Bucs saw their three-game winning streak come to an end last Thursday, losing 20-19 to the Bears despite taking a 13-0 lead midway through the second quarter. Tampa Bay now sits in a three-way tie atop the NFC South standings with the Saints and Panthers. With a challenging schedule between now and the end of November, the Bucs could find themselves in a little bit of trouble if they can't rebound quickly from last week's loss.
The Brady Bunch
The Tampa offense hasn't quite taken off the way many were expecting with Brady at quarterback. Chris Godwin has been hurt, O.J. Howard is out for the season, and Rob Gronkowski hasn't exactly hit the ground running after coming out of retirement.

Looking for somewhere to play online? Bet Online accepts all US players and offers a $1000 real money signup bonus for casino, sports betting and poker.
The Bucs have been average at best running the ball, leaving it up to Brady and Mike Evans to carry the offense. The downfield passing game hasn't been there, and Brady was sacked three times last week so there are a few issues that still need to be sorted out.
The good news for Tampa Bay is that the Packers defense hasn't been overly impressive this season, even though Green Bay also hasn't needed a whole lot from that side of the ball. Things looked better two weeks ago when the Packers gave up just 16 points against an ailing Atlanta offense. The Packers have allowed at least 30 points in two of their four games, which is unusual for an undefeated team.
Mr. Rodgers' Neighborhood
Green Bay's defensive shortcomings have been a moot point thus far because Rodgers and the offense have been close to unstoppable. In four games, Rodgers has 13 touchdown passes and no interceptions, which is impressive, even by his standards.
The fact that top receiver Davante Adams has missed the last two games hasn't bothered Rodgers. He seems content throwing the ball to anybody who's open. Of course, it helps that Aaron Jones is averaging 93.5 yards per game on the ground and helping to give the Packers a top-5 rushing offense.
Meanwhile, the jury is still out on Tampa's defense. The Bucs have had the good fortune of facing Nick Foles and Jeff Driskel in recent weeks, but they had trouble against rookie Justin Herbert a couple of weeks ago. On the bright side, rookie safety Antoine Winfield looks like a budding star and the Tampa pass rush has performed well this year.
Pack Attack
While Brady and the Bucs have been solid this year, Rodgers and the Packers have been on another level. There's a good chance this game develops into the kind of shootout we all want to see from these quarterbacks. If that's the case, Rodgers gets the edge based on his play early in the season. The 1-point spread makes this game a virtual PK, so bet on Green Bay to win and cover.
Related US Gambling Articles: