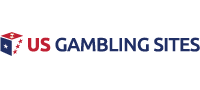 Hard Rock Casino Could Be Coming to Virginia
The state of Virginia recently voted to legalize sports betting at a small number of commercial casinos in the state. This law also allowed for new commercial casinos to be built in five different cities located in the state.
Virginia created specific criteria for selecting the five cities that were eligible to build a casino and apply for a sports betting license. The five cities that were chosen were Bristol, Danville, Norfolk, Portsmouth, and Richmond.
A few of these locations already had some plans in place when they were awarded these licenses, but Bristol was forced to look at outside companies to come up with plans. Hard Rock Hotel and Casino was quick to submit a proposal to the city of Bristol, and city officials have been reviewing this proposal over the last few weeks.
Plans for the Hard Rock Bristol Casino were recently unveiled, and the plan would transform the Bristol Mall, which is currently vacant. The Bristol City Council opened up the discussion for public opinion, and most of the public was in favor of this new project.

Looking for somewhere to play online? Bet Online accepts all US players and offers a $1000 real money signup bonus for casino, sports betting and poker.
The plan that was submitted included a $400 million integrated resort concept, and it was reviewed during the city council meeting on May 21. Clyde Stacy and Jim McGlothlin, businessmen in the state of Virginia, are backing the project.
These two men are the main reasons that sports betting was legalized in the state of Virginia as their "Betting on Bristol" campaign urged lawmakers to legalize the industry. Lawmakers not only included Bristol in their plans but also selected four other major cities that have been struggling through an economic crisis.
The Bristol City Council set a May 8 application deadline for companies wanting to build a casino, and Hard Rock was the only company to beat the deadline. Hard Rock plans to modernize the 46-acre Bristol Mall into a resort and tourist destination that will bring people from all over the customers.
One of the best features of this new location would be a hotel that features over 750 rooms. The location will also have a spa, entertainment and concert venues, as well as several terrific dining opportunities.
Resident Feedback
The Bristol City Council asked for residents to submit feedback in the forms of letters and emails, and the council announced that most of the feedback was positive. The project will bring many new jobs to the area, and will also give the city plenty of extra revenue from tourists.
Other residents did urge the city council to do their due diligence before approving a project of this size. The Bristol City Council will seek the advice of experts in the casino and sports betting industry before final approval.
Allen and McGlothin are hoping to use the potential tax revenue to get this project approved. They contend that the city will raise between $15 and $20 million per year in tax revenue, and the city can then use that money to fund several big projects.
The Bristol City Council was hoping to receive two bids for new casino projects, but the other expected bid was not submitted in time. The Eastern Band of Cherokee Indians (EBCI) had initially unveiled a plan to build a casino and waterpark, but they were unable to get their plan together in time.
The EBCI was partnering with developer Steve Johnson who has a shopping center near the Tennessee-Virginia border. Johnson was hoping to build a new casino near that shopping center, which is less than two miles away from where the Hard Rock Casino plans to build.
Related US Gambling Articles: