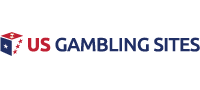 Hard Rock Hotel & Casino in Atlantic City Launches Live Slots
The concept of a live casino is not new. Players from all over the globe have an opportunity to access part of online casinos where they can get the piece of the "live" atmosphere.
Right now, live casino games feature live dealers who deal cards or take care of the roulette wheel. The growing popularity of this type of entertainment made some operators explore live casinos even more. That's when the notion of Live Slots was born.
Hard Rock Hotel & Casino in Atlantic City doesn't currently offer physical customers inside the building since it is being renovated. However, the property is more than willing to accept players who want to try their online offer.
Therefore, you can take a "virtual" step inside the casino and try some of their offers if you want.
#1 US Gambling Site For 2020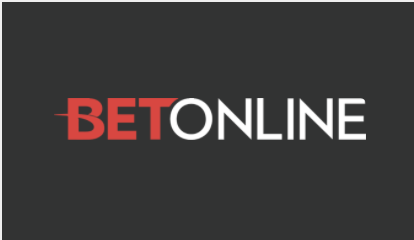 Accept Players From Every US State
Credit Card, Debit & Crypto Deposits
$3,000 New Player Welcome Bonus
Online Casino, Sportsbook & Poker
Advertisement
HardRockCasino.com partnered up with a company called Softweave Ltd. to present the newest addition to their offer — Live Slots. No casino ever before has introduced this concept where players can control physical slots from the comfort of their homes.
In other words, physical slots that really exist in the casino will be able to be operated remotely. Therefore, players will have the ability to bring part of the casino atmosphere to their doorstep by accessing the slots using their PC or their mobile devices.
Kresimir Spajic, Senior Vice President of Sports Betting and Online Gaming for Hard Rock International, stated that they were excited to present this unique way of playing slots. He explained that players would have the ability to control real, physical slot machines.
Spajic also added that the slot machines would be located at Hard Rock Atlantic City and that players would be able to control them anywhere in New Jersey with the help of a PC, Mac, tablet, or any other mobile device.
Finally, he concluded that the unique experience offered by Hard Rock is currently one-of-a-kind and not available anywhere else in the world.
Softweave Ltd. Helps with the Project
A company called Softweave Ltd. helped Hard Rock in making this unique type of project possible. It used cutting-edge technology to design special slots and provide the best possible live slot experience.
The games that the company has chosen for the first round of Live Slots are the ones that are already popular among players and have a history of paying huge amounts. Some of the games that are available for playing using the Live Slots technology include Hotter than Blaze, Spitfire Multipliers, Buffalo, Leprecoins, and 3x4x4 Double Times Pay.
The CEO of Softweave Ltd., Roy Greenbaum, stated that the partnership his company had created with HRI created great basis for delivering the Live Slots product. He added that the state-of-the-art technology used for the product would allow HardRockCasino.com to improve their real gaming experience and extend it "to the players' fingertips."
All players have to do is find the Live Slots section on the site of the Hard Rock Casino. Once they land on that page, they will have an opportunity to take a "virtual walk" and select one of the available Live Slots that are physically present in the casino. Once they sit down, they will occupy the machine, meaning no other person will be able to actually play games on it while it is occupied.
Joe Lupo, President of the Hard Rock Hotel & Casino Atlantic City, stated that they were thrilled with the innovative and ground-breaking technology, as they continued to develop and evolve online gaming in the state of New Jersey.
Related Articles