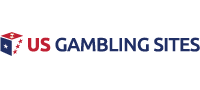 Hard Rock Wants to Return to Las Vegas?
Richard Branson recently bought the only property that Hard Rock owned in the Entertainment Capital of the World. After the purchase of Hard Rock Casino & Hotel Las Vegas, the popular tribal casino operator was left with no properties in the city.
In other words, being as huge as Hard Rock and not having a representative property in the greatest gambling city in the world might not be such a good idea. However, it seems that the officials of the casino operator do not plan to give up on Sin City so easily.
In fact, chairman of the Hard Rock International, Jim Allen, who is also CEO of Seminole Gaming, stated recently on a podcast made by Bloomberg that the company is actually interested in buying a new property in Las Vegas. This means that HRI may have plans to return to the city big time, and they seem to be considering it very thoroughly.
The reason why Allen joined the podcast was the opening of new casinos in Florida. The talk mainly focused on this event, as Allen shared his thoughts with Jason Kelly and Carol Massar.
#1 US Gambling Site For 2021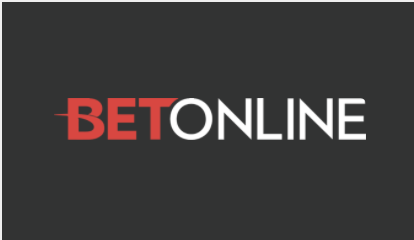 Accept Players From Every US State
Credit Card, Debit & Crypto Deposits
$3,000 New Player Welcome Bonus
Online Casino, Sportsbook & Poker
Advertisement
However, the HRI representative also had to touch on the idea of a potential return of his company to the city in Nevada. To remind you, Branson plans to rebrand Hard Rock Casino & Hotel Las Vegas to Virgin Hotels Las Vegas, meaning he would wipe out the last trace of HRI in the city.
Although what Allen announced on the podcast was perceived as just sharing his train of thoughts, it seems that HRI officials are actually interested in buying a property in Las Vegas after all since the Las Vegas Review-Journal confirmed this as well.
Looking At Options
Yet, Allen is not that much in a hurry, stating on the podcast that they are looking for a great location. In other words, he said that the company wouldn't just settle for any property as the location plays the most important role.
Moreover, he added that one of the properties that seemed pretty inviting was Planet Holywood. Truth be told, this is indeed a great property with an outstanding location, and it would be a perfect choice for Hard Rock International.
Allen also mentioned Bally as one of the great options, since the hotel and casino property is located at "one of the most legendary corners."
Although Allen and his colleagues from Hard Rock have a great desire to return to Las Vegas, some analysts do not really agree with them, claiming that HRI would have a tough time returning to the Entertainment Capital of the World.
According to some business professionals, the reason why returning to Las Vegas is difficult is that there's always a lot of interest from other competitors to buy the "hot" properties. If a property is not considered "hot," then there's no point for HRI actually considering returning to the city.
In fact, Allen agreed with that on the podcast, stating that Cosmopolitan Las Vegas was not an acceptable option for HRI.
However, the question still lingers in the air — why would Hard Rock want to return so quickly to Las Vegas when they sold a great property recently? Some people from the business actually believe that one of the reasons behind this decision is that they may be losing in the Japan IR race and want to have some kind of security.
On the other hand, HRI is actively working on expanding its business in Europe, having accepted to be the company to build a huge casino resort in Athens, Greece.
Related Articles