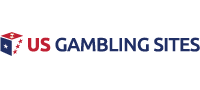 Hearing About Sports Betting In California; Cardrooms Protest
The Golden State is definitely going to have some major regulatory changes in the gambling industry next year, as there are talks about legalizing sports betting. Apart from that, some additional changes in the rules may take place that could change the way cardrooms work in the state.
A couple of days ago, the legislators of California made an announcement about a joint Senate-Assembly information hearing that will take place on Jan. 8. The major topic of discussion in the hearing will be the legalization of sports betting in the state.
According to Senator Bill Dodd, it's legislators' main job to listen to the public, take their interests into account, and make sure that the state adopts the best possible model.
Betting on sports has already been legalized in several US states, and it's one of the newest types of entertainment, with thousands of Americans interested in taking part in it ever since PASPA was lifted. Some states, such as New Jersey, are already profiting off sports wagering, and it has the potential to become popular country-wide in a couple of years.
#1 US Gambling Site For 2020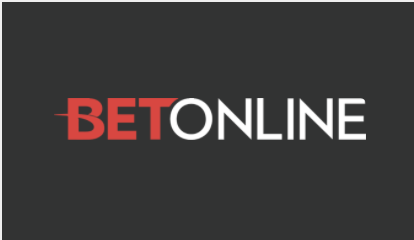 Accept Players From Every US State
Credit Card, Debit & Crypto Deposits
$3,000 New Player Welcome Bonus
Online Casino, Sportsbook & Poker
Advertisement
Both Dodd and Adam Gray, a member of the Assembly, introduced bills that aim to make one significant change to the constitution of California, and that's to introduce legal wagering on sports, including the ones made on the Internet and on mobile devices.
Apart from that, many tribal gaming operators backed the so-called land-based betting ballot initiative that would essentially prohibit any of the cardrooms operated by the state to be involved in sports betting.
Cardroom Troubles
Speaking of cardrooms, they have been the main focal point for the last couple of weeks due to proposed changes by the Bureau of Gambling Control (BGC) in California. All of these cardrooms have the so-called player-banked games.
Essentially, the current law suggests that the "bank" should be players themselves and that they need to change who the bank is every hand. However, players could actually opt out of this role, meaning only one person can still be the only one that deals the cards and plays as "the bank."
The BGC saw this as a legislative loophole and made proposed changes. What they proposed is that every player must act as a bank, putting a stop to the ongoing issue with circumventing the rules of player-banked games in cardrooms.
If a player decides to refuse the role of a bank, they would have to leave the table. Therefore, it's a responsibility that has to be taken, or games wouldn't be possible.
The California Gaming Association (CGA) protested about these changes, claiming that playing games in cardrooms wouldn't be possible that way. In other words, it would result in a significant drop in revenue, which would affect the state as well, as they would also receive a lot less in tax money.
According to Kyle Kirkland, games such as blackjack actually make most of the revenue that cardrooms bring, and by bringing new rules to the table means that cardrooms would have to shut down. In other words, that would not only result in a loss in revenue and tax income, but also in the loss of hundreds of jobs of people who are currently working at these cardrooms.
Although no regulations actually changed, there's still time for them to become active and be a serious blow to cardrooms. However, cardrooms have strong support provided by local communities; the only problem is that they are not willing at all to adhere to even the most basic regulations.
The situation is complicated at the moment, but both sides are willing to resolve this issue in the least painful way for either of them.
Related Articles