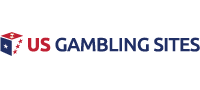 Houston Texans vs. Kansas City Chiefs Betting Preview
The 2020 NFL season finally gets underway on Thursday night when the Kansas City Chiefs play host to the Houston Texans. The last time we saw these teams share a field, they put on an instant classic in the Divisional Round of the playoffs.
Houston took a 24-0 lead, only to see the Chiefs score four touchdowns in the second quarter to take a 28-24 lead at halftime on their way to a 51-31 win. This time around, the Chiefs are 9.5-point favorites at home with an over/under of 54.5 points.
Kansas City, of course, is eying a Super Bowl repeat. The Chiefs enter the 2020 season with the best Super Bowl betting odds, although not by much. Kansas City will have to contend with the Ravens, as well as an improved AFC West, if they hope to remain on top of the AFC and return to the Super Bowl. That makes the season-opener critical for Andy Reid's team.
Meanwhile, the Texans are hoping to win their third straight AFC South title and their fifth division crown in the last five seasons. However, Houston is almost an afterthought in the division this year. Both the Colts and Titans have better odds to win the AFC South in 2020, giving the Texans a lot to prove in Week 1.

Looking for somewhere to play online? Bet Online accepts all US players and offers a $1000 real money signup bonus for casino, sports betting and poker.
Disgruntled Deshaun
Part of the reason why Houston is overlooked inside the AFC South this year is the high-powered offense looks a little different than it did a year ago. Despite the addition of Brandin Cooks, DeAndre Hopkins is no longer with the Texans. Even though he just signed a big-money extension, quarterback Deshaun Watson is not thrilled with Hopkins being shipped out of town.
However, Cooks, Will Fuller, and Randall Cobb isn't a bad starting lineup, especially with Keke Coutee and Kenny Stills in the mix as well and David Johnson taking over in the backfield.
Meanwhile, the Kansas City defense will look to expose a Houston offensive line that gave up 44 sacks during the 2019 regular season and 11 more in the playoffs. Defensive ends Alex Okafor, and Frank Clark look capable of giving the Chiefs a solid pass rush this season.
Keep in mind that the Kansas City defense came on strong during the second half of last year under new coordinator Steve Spagnuolo. After having a year to settle into the new system, the Chiefs could be better defensively in 2020 than we've come to expect.
Even Better?
Of course, it's easy to overlook the KC defense with 2018 MVP Patrick Mahomes running the offense. It might be hard to believe, but the Chiefs could be even more potent offensively in 2020 than they were a year ago.
Rookie running back Clyde Edwards-Helaire has a chance to give Kansas City more consistency at that position. The Chiefs also saw Mecole Hardman emerge last season, making him a bonafide threat that teams have to respect in addition to Tyreek Hill, Sammy Watkins, and Travis Kelce.
That group could prove to be too much for a Houston defense that struggled to defend the pass last year, as evidenced in their playoff collapse Kansas City. Outside of J.J. Watt, there are questions about how the Texans will pressure opposing quarterbacks. There is also some uncertainty at the safety position, which could be problematic against the Kansas City passing attack.
Run Away and Hide
With changes on offense and questions on defense, it might take the Texans a little time to hit their stride. In other words, the Chiefs are the last team they want to see in Week 1. There's no reason to think that Mahomes and company won't come out firing on all cylinders in Week 1.
Without Hopkins and with lingering questions about the offensive line, Watson may not be able to match Mahomes in a shootout. Bet on the Chiefs to cover the 9.5-point spread on Thursday night.
Related US Gambling Articles: