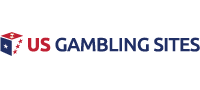 Illegal Hong Kong Gambling Ring Broken Up
The gambling industry in the United States is largely shut down due to the coronavirus pandemic, but apparently, that isn't the case in Hong Kong. Hong Kong police just recently busted up an illegal gambling ring that was worth close to two million US dollars.
The gambling ring was extremely detailed and sophisticated, but the police were eventually able to catch wind of the operation and were able to shut it down.
The operation was set up as an underground casino system that was set up by a gang. The gang is from mainland China in the province of Hunan. The gang was able to set up arcade games and machines to operate their betting games.
It was unclear how many establishments were set up with these arcade games, but the Hong Kong police were able to recover illegal machines from at least eight different locations. All of the locations were in Mong Kok and Shui Po, but the police noted that there could be other locations that have yet to be discovered.
#1 US Gambling Site For 2020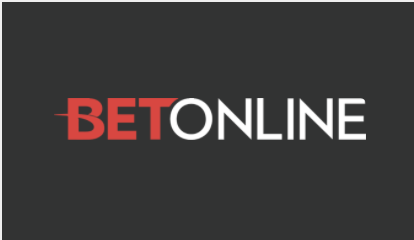 Accept Players From Every US State
Credit Card, Debit & Crypto Deposits
$3,000 New Player Welcome Bonus
Online Casino, Sportsbook & Poker
Advertisement
The operation has been taking place for six months, and the gang was able to rack up a significant amount of money during that time. According to Hong Kong police reports, the group made a profit of 1.8 million US Dollars, or $14m HK.
Long Process
Hong Kong police have been investigating this gambling ring for weeks, before finally having enough hard evidence to take it down. Twenty-nine suspects have already been arrested up to this point, with the raid happening on Sunday morning.
Hong Kong police noted that three ringleaders have been placed under arrest, but there could be more suspects and more arrests in the coming weeks.
The Sham Shui Po police department was the organization investigating this gambling ring, and they are the group that made the arrest. The police department seized at least 18 arcade machines from these gambling dens, and at least eight sites were shut down as part of the sting operation.
The gambling ring was able to attract customers in the same way that the major casinos in the United States bring in business.
Customers were offered free drinks and free food to play the machines, and the machines offered a chance to win the jackpot. There was enough winning that was done to keep bettors coming back.
The gang set up a central command post in Mong Kok, and all of the winnings from the various locations would be sent here. The group would then transfer all of their money to bank accounts on mainland China to hide the evidence.
If convicted of these charges, the ringleaders of the organization could be facing severe penalties. The charges against the ringleaders are money laundering and operating an illegal gambling ring.
All of the leaders could spend a maximum of 14 years in prison, and they are also looking at fines totaling more than 640,000 US dollars.
This is not the first time that the Hong Kong police have busted up gambling rings in the last 12 months. Twice, last spring, Hong Kong police were able to shut down a pair of major gambling rings, which led to a total of more than 400 arrests.
A massive operation last March shut down over 40 gambling dens throughout Hong Kong, including game centers in Shui Poi. A few months later, in May, 135 people were arrested by Hong Kong police, and 63 game centers were shut down.
Almost all of the arrests were people associated with gangs or drug traffickers, and a large portion of these people were not Chinese.
Related Articles