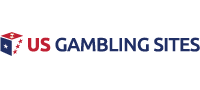 Kentucky Unlikely To Legalize Sports Betting In 2020
Kentucky state lawmakers had hopes of passing a bill this month that would legalize sports betting throughout the state. House Bill 137 would expand gaming in the state of Kentucky and legalize sports betting in several different capacities.
The bill drew plenty of support as it was being presented to the House of Representatives in the state, but then it appeared to stall out. The bill sat on the House floor for over two months as the House continued to not vote on the bill.
Earlier this week, House Bill 137 was sent back to the Licensing, Occupations, and Administrative Regulations Committee. This sort of action has residents and lawmakers in Kentucky fearful that the bill will not pass in the year 2020.
State Representative Adam Koenig says that the bill is now "on life support," but is still hoping that something can be done. While most state legislatures have adjourned throughout the country, Kentucky lawmakers are continuing to meet amid fear of spreading the coronavirus.
#1 US Gambling Site For 2021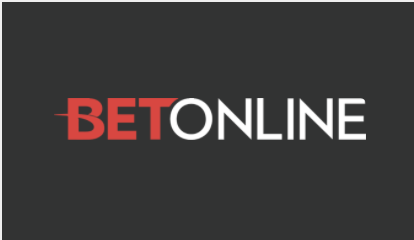 Accept Players From Every US State
Credit Card, Debit & Crypto Deposits
$3,000 New Player Welcome Bonus
Online Casino, Sportsbook & Poker
Advertisement
April 15 is the date in which Kentucky lawmakers will adjourn for the session, and there is still plenty of other things that need to be decided. The Senate will be voting on the proposed state budget, and then the two sides will meet to come up with a final plan.
That discussion will take up much of the lawmakers' time, which doesn't leave much time for debate and discussion over House Bill 137.
A recent survey suggests that most residents of the state of Kentucky support House Bill 137, or any other bill that would open up sports betting in the state. Approximately 66% of voters are in favor of a sports betting law that would allow racetracks to offer sports betting throughout the state.
Horse racing is big in the state of Kentucky, and there are a large number of racetracks located throughout the state. The survey also suggests that two-thirds of the residents are in favor of mobile or online betting being legalized as well.
Not Just Sports
Sports betting is not the only thing that is included with House Bill 137. The legalization of online poker and the regulation of Daily Fantasy Sports are also included in the bill.
The Kentucky Speedway would also be able to offer retail sports betting at their site, along with the other horse tracks throughout the state. Any location that applies for a sports betting license could offer online betting through an app.
Customers would have to visit one of these locations to create an account before placing any bets. That restriction would go away after the first 18 months that sports betting is launched.
Several large political groups have already expressed their support for House Bill 137, and the hope is that a large chunk of the money would go to fund state pensions. State lawmakers are estimating that the state will bring in over $22 million per year in tax revenue if sports betting is legalized in the state.
A portion of the money would also be used to fund new state projects, although lawmakers have not explicitly said what projects those would be.
If House Bill 137 does not come to a vote before the session ends on April 15, then it would likely not come up again until the year 22. In 2021, the Kentucky session will last just 30 days, and the voting becomes much harder for revenue bills as well.
A vote in 2021 would require a three-fifths vote to pass, rather than a majority vote in 2020. There is still a chance that this bill could get done under the wire, but time is running out.
Related Articles