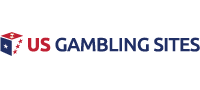 Las Vegas and Nevada Continue to Dominate Headlines
The state of Nevada and the city of Las Vegas continue to dominate headlines in light of the coronavirus pandemic. The COVID-19 strain of the disease has hit much harder in other parts of the country, but few cities have seen their entire economy shut down like what has happened in Vegas.
Casinos, resorts, restaurants, shows, concerts, sportsbooks, and hotels are all currently shut down in Las Vegas, leaving the city, and the state in a financial crisis. Lawmakers continue to look for ways to help out local businesses, while residents are doing their part to stop the spread.
Nevada Practicing Great Social Distancing
Unacast, a location data firm, has been keeping tabs on the United States when it comes to social distancing. According to the date that Unacast has gathered, Nevada is the number one state in the country when it comes to social distancing.
Human movement throughout the state of Nevada has decreased by 55 percent since Feb. 28, and the numbers are even better in the city of Las Vegas. People have decreased movement at a rate of 66 percent in the city limits of Vegas.

Looking for somewhere to play online? Bet Online accepts all US players and offers a $1000 real money signup bonus for casino, sports betting and poker.
Governor Steve Sisolak ordered that all nonessential businesses be shut down for a minimum of 30 days, and that includes all casinos and hotels in Las Vegas. Vegas is also one of the top tourist towns in the US, and most people have put their trips on hold.
Besides potentially stopping the spread of the coronavirus, social distancing could have another huge effect as well. Casinos could be able to reopen much sooner than originally thought, and some casino companies have now set a date. Many of the major companies are telling their customers that they are looking to reopen on May 1.
Restaurants Set to Serve Alcohol
To help local businesses, the city of Las Vegas is going to begin allowing restaurants to serve alcohol curbside, along with the food. These aren't bars that are being allowed to serve alcohol, but everyday restaurants that simply serve food throughout the year.
As long as they currently have a valid and up-to-date liquor license, then they can apply for this special license.
Restaurants can apply for a special 30-day license that could be renewed if the coronavirus pandemic continues to threaten everyday life. The permit is called "Alcohol Time-Limited Permit," and all alcohol must be served in a sealed container.
The coronavirus pandemic has hit businesses hard in Las Vegas, and this would give local businesses a chance to make some extra money. There is a one-time fee of $100, but the normal daily fee will be waived due to the circumstances.
Unfortunately, this does not apply to restaurants throughout the state, and the restaurants have to be within the Las Vegas city limits.
Construction Remains Underway in Nevada
Nonessential businesses are currently closed in the state of Nevada, but that hasn't stopped the construction industry. Governor Sisolak realized that there are still many projects that need to be completed throughout the state, and keeping the construction industry up and running will allow those projects to be completed.
One of the biggest projects that is currently underway is the construction of a new football stadium for the Las Vegas Raiders. The project was set to cost close to $2 billion and will need to be completed before the start of the 2020 NFL season in September.
Even though working in an outdoor environment helps protect against the spread of the disease, there have still been a few workers who contract the disease. Other steps are being taken to ensure that all construction workers are safe from the virus as well, but that's sometimes not easy to do.
Related US Gambling Articles: