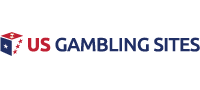 Major League Baseball Strikes Deal with Betcris
Major League Baseball has reached an agreement with Betcris, which will make the company an official betting partner for the league. Betcris is a sportsbook located in Costa Rica, and this is the first deal that the league has made with a Latin American sportsbook.
The Latin American community is extremely important to Major League Baseball (MLB), and this new deal will help engage fans in a different way. Betcris is not licensed to operate in any state in the US, and this deal will solely benefit those residents in Latin America.
Major League Baseball has traditionally been opposed to all forms of gambling on the sport, but that changed in 2018. Since that time, the league has sought out similar deals with sports betting operators in the United States in an effort to bring in revenue and keep fans engaged.
Betcris will receive the right to use official league data and MLB logos across all of their platforms as a part of this deal. Major League Baseball has agreed to promote the sportsbook during its key events to the Latin American markets.

Looking for somewhere to play online? Bet Online accepts all US players and offers a $1000 real money signup bonus for casino, sports betting and poker.
Betcris will also be able to create a free-to-play mobile app, which should bring a whole different audience group to the sport of baseball. MLB hopes that this partnership will continue the tradition of bringing top Latin American players to the league.
More than a quarter of all current MLB players come from Latin America, and that number continues to grow. The Dominican Republic has produced some MLB Hall of Famers, but rosters are filled with Latin American players every year.
MLB Making Similar Deals in US
This is the first time that Major League Baseball has stepped outside of the US to form this kind of deal, but it's not the first of its kind. The league already has seven similar agreements in place with some of the biggest sports betting operators in the country.
The most recent partnership that MLB formed was with sports betting operator, theScore. This mobile app is already available in New Jersey, but they are planning on launching in both Colorado and Indiana soon.
Major League Baseball has seen a recent decline in popularity, especially with the younger generation. As the sports betting industry continues to grow throughout the country, the league is hoping that these deals will re-engage some fans.
MLB has already agreed with several big-name operators, including Bet365, BetMGM, DraftKings, FanDuel, Fox Bet, and Intralot. Expect the league to continue searching for new partners in the months and years to come.
The 2020 regular season is set to begin on July 23, and each team will play 60 regular-season games. MLB is hoping to hold a postseason during October, but the ongoing coronavirus pandemic could shut things down at any time.
Fans will not be able to attend most games during the 2020 season, or stadiums will have very limited seating available. The league is hoping that these deals will help keep fans engaged, as a majority of the population does not enjoy watching the games on television.
Betcris Offers Similar Odds to US Operators
Betcris has chosen the Los Angeles Dodgers and New York Yankees as the favorites to win the World Series, and that is similar to what the odds look like in the US. Betcris has the Dodgers at +333 to win the title, while the Yankees are right behind them at +355.
FanDuel Sportsbook has the Dodgers at +380 to win the World Series, and they have the Yankees listed at +400.
Related US Gambling Articles: