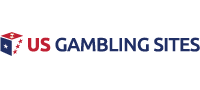 Massachusetts, Mississippi Announce Separate Plans For Casinos
The coronavirus pandemic has shut down casinos throughout the United States, and most of these casinos will remain closed throughout May. Each state is starting to come up with their own plans for the casino industry, and each state is taking a different stance.
Las Vegas is the casino capital of the United States, and it appears that the casinos in this location will be closed throughout the month. Other states are starting to loosen their restrictions to stop the financial crisis that they are feeling.
The casino industry is extremely important in both Massachusetts and Mississippi, and both states made major announcements on Friday. One state now has a reopen date in place, while the other state is still shut down indefinitely.
Massachusetts Casinos See Extension to Closure
The Massachusetts Gaming Commission voted on Friday to extend the closure of the casinos in the state to May 18. The five members of the commission unanimously decided to extend the closures that were originally set to expire on May 4.
#1 US Gambling Site For 2021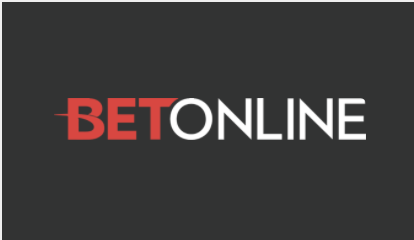 Accept Players From Every US State
Credit Card, Debit & Crypto Deposits
$3,000 New Player Welcome Bonus
Online Casino, Sportsbook & Poker
Advertisement
This is the third time that the closure has been extended since the initial shutdown was announced on March 14. Extensions were announced for April 7, May 4, and now May 18.
An extension of casino closures was expected in Massachusetts as the state has been hit extremely hard by the coronavirus. The state ranks number three in terms of positive cases of the disease.
There have been more than 62,000 confirmed cases of the coronavirus in Massachusetts, and the state has seen more than 3,500 deaths. Earlier this week, there were more than 250 deaths related to the coronavirus in one single day.
The Massachusetts Gaming Commission is working on developing plans that will allow the casinos to open in a safe manner. There are just three retail casinos in the state, but they all see a large number of patrons on any given day.
Mississippi Casinos Will Reopen By Memorial Day
Mississippi Governor Tate Reeves (R) announced on Friday that some of the casinos in the state would be reopened by Memorial Day. Any of the casinos that are eligible to reopen will have extreme social distancing measures put in place to ensure safety.
Reeves expressed his confidence that casinos could be opened up in less than three weeks, and each location could still ensure the safety of both workers and customers. Reeves was quick to point out that not every casino in the state will be allowed to reopen by this date.
The Mississippi Gaming and Hospitality Association and the Mississippi Gaming Commission have been working on a plan that must be followed by any casinos that plan to reopen. Details of this plan have not been revealed to the public, but the findings have been submitted to Governor Reeves.
Even though these plans have not been revealed to the public, some sources have leaked out what is likely to be included. One of the major restrictions will be that every other slot machine will be disabled to practice proper social distancing measures.
Restaurants in the casinos will also be forced to limit the number of patrons that are allowed in the venue at any one time. Separators will also be placed at each table to protect both dealers and customers from sharing germs.
There are over 16,500 people in Mississippi that are employed by the casino industry, and almost all of these workers have been forced to apply for unemployment benefits. Mississippi is the first state to announce reopening plans for its casinos, even though several key details have not been announced.
Related Articles