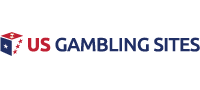 Meyer and Buckeyes Lead NCAA Football News
Take a look at some of the best NCAA Football News as we move into the middle of August.
Ohio State Still Investigating Urban Meyer
The Ohio State University announced that their investigation into Urban Meyer is expected to conclude within 14 days. The school is investigating how the football coach handled a domestic violence allegation against assistant coach Zach Smith. Ohio State president Michael Drake will and the board of trustees will make a decision based on the findings by the six-person committee.
Meyer was put on paid administrative leave on August 1, after a report that Meyer knew about domestic violence complaints Smith had surfaced. Courtney Smith claims that Meyer knew about domestic violence allegations against her then-husband, Zach Smith, in 2015. Smith was fired by Ohio State in late July. Offensive coordinator, Ryan Day, was named the acting head coach until the investigation is complete.
Buckeye Fans Rally in Support of Meyer
Earlier this week, more than 100 fans gathered outside of Ohio Stadium to show their support for the suspended coach. The rally lasted about twenty minutes and included chants of "Urban Meyer" and fans singing the school fight song. As of Monday night, nearly 30,000 people had signed a petition urging Ohio State to not fire Urban Meyer. In attendance at the rally was Stacy Elliott, who is the father of Dallas Cowboys running back Ezekiel Elliott. The former Buckeye star shined under Urban Meyer before being drafted into the NFL.
#1 US Gambling Site For 2021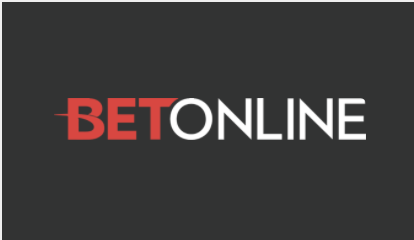 Accept Players From Every US State
Credit Card, Debit & Crypto Deposits
$3,000 New Player Welcome Bonus
Online Casino, Sportsbook & Poker
Advertisement
Hurricanes Lose Irvin II To Knee Injury
The Miami Hurricanes football team suffered a tough blow this week when Michael Irvin II suffered an injury to his right MCL. Irvin II will undergo surgery late this week and is expected to miss up to four months while he recovers. Irvin II is the son of former Hurricanes and Dallas Cowboys star, Michael Irvin. The younger Irvin was recruited as a wide receiver but transition to tight end upon arrival at Miami. Irvin II was expected to be the starting tight end for Miami this season, after playing behind starter Chris Herndon last season.
Iowa Suspends Two Players For Season Opener
The Iowa Hawkeyes will be without two linemen for their season-opening game against Northern Illinois. Sophomore Alaric Jackson and junior Cedrick Lattimore are suspended for one game for a violation of unspecified team rules. Iowa coach Kirk Ferentz said that the infractions came during the spring, but both players have been meeting team expectations since. Jackson started every game last season at left tackle for the Hawkeyes, earning All-Freshman first team honors. Lattimore started the first six games of the season as a defensive tackle, before taking over a reserve role. Jackson and Lattimore join Brady Reiff and Tristan Wirfs on the suspended list for the season opener. Reiff and Wirfs were suspended due to alcohol-related violations over the summer.
Alabama QB Battle Causing A Stir
The Alabama Crimson Tide appear to have a quarterback controversy brewing in Tuscaloosa. Last weekend quarterback Jalen Hurts expressed some frustration to the media over how the coaches have handled the battle between himself and Tua Tagovailoa. Nick Saban addressed Hurts' comments to the media on Wednesday and expressed that the comments would have no impact on the team or on the battle for the starting job. Nick Saban has not given any clarity or information as to who he will start at quarterback in the season opener.
Hurts was replaced by Tagovailoa as the quarterback at halftime of last year's National Championship game.  The true freshman led the Crimson Tide to an improbable comeback win over the Georgia Bulldogs, and a quarterback controversy was born. Las Vegas even has Tagovailoa listed as a favorite to win the 2018 Heisman Trophy Award, without knowing who will be starting for the Crimson Tide.
Jalen Hurts is 26-2 as the starting quarterback of the Crimson Tide, but lacks the ability to throw downfield. Tagovailoa was the highest rated quarterback recruit coming out of high school, and it was always assumed that he would take over the role of starter at Alabama. While many questioned if Hurts would transfer if he lost the starting job, the junior has maintained that he plans to stay and graduate in December. The Crimson Tide come into the 2018 season as the number 1 ranked team in college football.
Related Articles