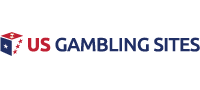 Miami Heat vs. Los Angeles Lakers Game 2 Betting Preview
Game 1 of the NBA Finals ended in disappointment for the Miami Heat who had high hopes heading into the series with the Lakers. Miami's expectations were shattered after Los Angeles flipped the switch on Erik Spoelstra's team, throttling them 116-98. The final score wasn't indicative of just how much control L.A. had in this one, from rebounding, to perimeter shooting, the Lakers were in charge the entire time.
Goran Dragic and Bam Adebayo have been ruled as "doubtful" for Game 2, giving the Heat even more of an obstacle to overcome. With significant injuries piling up, and the dominance the Lakers showed in Game 1, this next meeting could get out of hand quickly. Before you place your bets though, let's take a look at what both teams will plan to do on Friday.
Aside From Praying, What Can Miami Do To Win Game 2
No team expects to get blown out in the first game of the Finals, but that's exactly what happened to the Heat on Wednesday. Jimmy Butler had a slight ankle injury early on in the game, but he played through it, finishing the game with 23 points. Now that Adebayo is out, the Heat are in even more trouble without their leading rebounder. The Lakers were able to out-rebound the Heat 62-40 in game one, without Adebayo you have to imagine that margin will be even larger.
If the Heat want to have any chance of evening the series, Jae Crowder and Kelly Olynyk have to secure rebounds on both sides of the court. The Heat also need to take high-percentage shots, considering they won't be taking as many risks without a strong offensive rebounder.

Looking for somewhere to play online? Bet Online accepts all US players and offers a $1000 real money signup bonus for casino, sports betting and poker.
Lakers Ready to Repeat Show From Game 1
There was really no question when the NBA Finals started as to who had the best offense in the league. The Lakers are the better scoring team with the duo of Lebron James and Anthony Davis, but people failed to realize how strong the L.A. defense really is. The Lakers have beaten each of their first three opponents in the postseason in five games, a testament to James' control over opposing teams. Even when it looked like they might lose a game, players around James and Davis began to shine (i.e Alex Caruso).
This prowess and overall team chemistry is what has put the Lakers in the position to go up 2-0. L.A. is three wins away from adding another championship, and James winning another Finals MVP. The Lakers can't allow themselves to get too anxious though, as Miami is a resilient team.
Even with injuries we've seen Miami upset opponents before. Rebounding will be key in this one and you can guarantee that James has gone over the magnitude of this game with his teammates. Not to mention, for it being his 17th season, James is looking like he gets better with age.
Lakers 9-Point Favorites, Who Should You Take?
This is a peculiar game considering two starters are out for Miami. You would think that the Lakers would likely run away with this game, but stranger things have happened in the NBA. The factor to take note of is that without consistent rebounding it will be really difficult for the Heat to put points on the board, Davis is a powerhouse in the paint.
The Heat were already a small team before the Adebayo injury, and without him they won't be able to deal with the big bodies on the Lakers lineup. Take Los Angeles in Game 2, walking out with another dominant win and going up in the series 2-0.
Related US Gambling Articles: