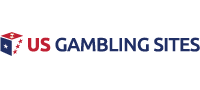 Miami Marlins at Philadelphia Phillies Betting Preview
The hype of Opening Day has passed, so now players around the league have to buckle down for the sprint to 60 games. In such a condensed schedule, any team has a chance if they can come out of the gates hot.
One division that should be particularly competitive is the NL East, which is stacked with three teams with legitimate chances of winning in the Philadelphia Phillies, Washington Nationals and Atlanta Braves. All three of those teams lost in their season openers, though, including Philadelphia, which lost to the Miami Marlins in the first game of this series.
Saturday will be the rematch, with first pitch scheduled for 4:05 pm ET. For Saturday's game, the Marlins will send southpaw Caleb Smith to the mound to square off with the Phillies' Zack Wheeler.
Marlins Looking For Strides Out Of Youngsters
The Miami Marlins are undoubtedly in the middle of a rebuild this season as they lack significant star power on the main roster. Still, the season is important as it may allow the front office to see what they have in a couple of young players while potentially being able to flip a few veterans.

Looking for somewhere to play online? Bet Online accepts all US players and offers a $1000 real money signup bonus for casino, sports betting and poker.
One of those veterans is Jonathan Villar. Having played both the middle infield and the outfield, Villar could be an interesting trade chip at the deadline (particularly since he is a free agent at the end of the season). Last year, with the Orioles, he hit .274/.339/.453 with 24 home runs, 73 runs batted in, 111 runs and 40 stolen bases.
Another interesting veteran is Jesus Aguilar, who got off to a good start to 2020 with a two-run homer on Friday night.
In his career, Aguilar has gone 2-for-4 against the Phillies' Zack Wheeler with a home run and four runs batted in. Last year, splitting time with both the Milwaukee Brewers and Tampa Bay Rays, Aguilar hit .236/.325/.389 with 12 home runs and 50 runs batted in.
On the mound for the Marlins on Saturday will be Caleb Smith. The 29-year-old Smith comes into the season as the number two starter behind Sandy Alcantara. Last year, with the Marlins, Smith went 10-11 in 28 starts with a 4.52 ERA, 1.23 WHIP and struck out 168 in 153 1/3 innings pitched.
Phillies Looking To Capitalize On Talented Roster
The Philadelphia Phillies undoubtedly have the talent to compete in the NL East, but with solid Nationals and Braves teams in their division, nothing will come easy.
One player that is hoping for a big season is Bryce Harper. After watching his former team win the World Series last year, Harper has been strong in the preseason and could be aiming to reclaim his status as one of the best in the game. Unfortunately, he didn't get off to a good start in this series, going 0-for-3 with two strikeouts in Friday's loss.
Another player to keep your eye on this season is J.T. Realmuto. The impending free agent is hoping to re-sign with the Phillies but could be destined to test free agency. The catcher also had his problems Friday, going 0-for-4 with a strikeout.
On the mound for the Phillies will be Zack Wheeler. Wheeler was signed in the offseason for five years and $118 million. Last season, with the Mets, he was 11-8 with a 3.96 ERA, 1.26 WHIP and struck out 195 in 195 1/3 innings.
Hard To Bet Against The Phillies
No matter how I look at it, all signs point to the Philadelphia Phillies in this one. They have both an advantage in pitching and the lineup.
While the Marlins might turn out to be a scrappy team this year that turns a few heads, I just don't see it at this point in the season. For my money, I will take the Phillies to bounce back from Friday's loss to get their first win of the season.
Related US Gambling Articles: