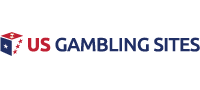 Michigan Casinos Asking For Bailout
The coronavirus pandemic has hit many industries hard in the state of Michigan, but perhaps none bigger than the casino industry. Michigan casinos have been completely shut down to stop the spread of the virus, and that has left countless workers out of a job.
This has also cost the casinos millions of dollars, just as they were starting to launch sports betting in the state. Michigan casinos have started to band together in requesting a bailout in hopes of finding a way through what will be a financial crisis.
Michigan currently has 26 casinos located throughout the state, and all 26 of them are currently shut down for what could be an extended time. The Center for Disease Control and Prevention has recommended that large gatherings be avoided for at least eight weeks.
Seeking Help
Financial experts are now estimating that a shut down of eight weeks will cost the 26 casinos a collective $1 billion. Three of the biggest casinos in Detroit, the MGM Grand, MotorCity, and Greektown, are asking that the state government step in and help them out.

Looking for somewhere to play online? Bet Online accepts all US players and offers a $1000 real money signup bonus for casino, sports betting and poker.
It is important to note that the other 23 casinos in the state of Michigan are owned by tribal nations, but they have also decided to shut their doors. These casinos are not regulated by the state, but they are also looking to the state for some help during this financial crisis.
The three Detroit casinos are receiving support from the American Gaming Association as well. The American Gaming Association has asked the federal government to bail out all casinos throughout the United States.
There are close to 1,000 casinos located throughout the country, and the shut down has cost over 600,000 people jobs. In the state of Michigan, some 19,000 workers are currently unemployed until the shutdown is lifted, and the casinos open their doors again.
It was unclear if the three casinos in Detroit had planned to keep their doors open, but the decision was taken out of their hands earlier this week. Michigan Governor Gretchen Whitmer placed an executive order limiting the number of people that were allowed to gather in one place.
Needing Money
The MGM Grand, Greektown, and MotorCity have all agreed to pay all of their employees through the end of the month, but that's all that they have promised. If a state or federal bailout does not happen within the next week, it's unlikely that they will have the money to continue paying the 19,000 plus workers that are out of a job.
All three casinos have been working to support local and state organizations during this time as well, donating food and money to local organizations.
March was supposed to be a huge month for the three Detroit casinos as all three were planning to launch sports betting on-site as well. The state of Michigan officially launched sports betting on March 11, but in a few days, the entire sports world had been shut down indefinitely.
Not only will those casinos not be able to make money from bets until the sports world resumes play, but they will also be forced to pay returns on close to $10 million in bets.
The city of Detroit and the state of Michigan are also taking a huge hit during this time. Both local and state governments were set to receive tax revenue from the expanding gaming operation in the state, and they already receive a revenue share of the casino industry.
Michigan is not the only state faced with this issue, but a decision is expected in the next couple of days.
Related US Gambling Articles: