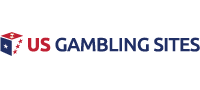 Michigan Commences Three-Week Casino Shutdown in Detroit
The Michigan Governor, Gretchen Whitmer, has come out to announce new restrictions following an increase in the covid cases in the state. Casinos and poker rooms in Detroit will be going dark as the Governor has issued an order for casinos to shut down operations. The order will take effect on Wednesday and will last for three weeks.
When this public health order takes effect, three commercial casinos will be affected – The well-known MGM Grand Detroit, MotorCity Casino, and Greektown Casino. The tribal casinos in the state are not required to follow this order because they operate on sovereign land. Playing poker will therefore only be available in Tribal Casinos for the time being. The nationwide shutdown earlier in the year affected the tribal casinos as they were also not functional at the time. It is, however, unclear if they will decide to close their doors for safety reasons.
Detroit was one of the cities that was hit really hard by the COVID-19 pandemic earlier in the year because of its population. All three casinos that will be majorly affected by this order were also some of the few that were late to reopen. With the approval of their reopening coming on August 5th, they were only still allowed to function at 15 percent capacity.
Whitmer said, "We are in the worst moment of this pandemic to date. The situation has never been direr." He also stressed how action needs to be taken amidst the coming cold weather that will cause people to spend more time indoors and mos likely increase fatalities.
#1 US Gambling Site For 2021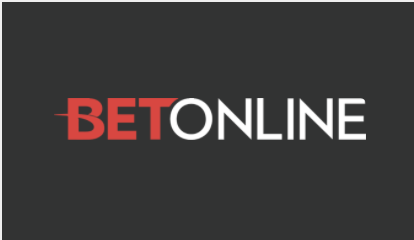 Accept Players From Every US State
Credit Card, Debit & Crypto Deposits
$3,000 New Player Welcome Bonus
Online Casino, Sportsbook & Poker
Advertisement
Recent COVID-19 Figures in the State
At the beginning of October, daily cases of covid in the state were under 1,000. Recent charts show that the moving average of daily new covid cases has rocketed to 7,235. The death toll has also reached a daily average of 60 as opposed to 11 at the beginning of October.
In the US as a whole, the seven-day moving average is up by over 100,000 from October 1st. It now records 158,000 daily new cases with predictions to see it hitting the 200,000-mark sometime soon. The daily death count hits 1,000 daily and is guaranteed to move up from there.
Gretchen also explained that 15 percent of the state's hospital beds are overtaken by covid patients as over 3,000 are hospitalized.
The Storm will Pass
The shutdown is more general than most imagine. It will also affect high schools and colleges as they have been instructed to go virtual in those three weeks. Also, every other recreational activity and sporting events (except professional sports) are canceled. Local school districts are left to decide on the live/virtual state of preschool through eighth-grade classes.
The Director of the Michigan Department of Health and Human Services, Robert Gordon, has come to implore people to do their part as this order only lasts three weeks. He further stressed that this would not last forever and that at the end of it, hopefully, the state will be in a better place.
The affected casinos have shown understanding and are not protesting the order. The management of MGM Resorts, in a statement, expressed their understanding and is willing to do their part to ensure the well-being of its employees and Michiganders in general.
Related Articles