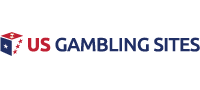 Milwaukee Bucks at Los Angeles Lakers Betting Pick and Prediction
The Los Angeles Lakers will continue their push to the playoffs with a critical home game on Friday night. LeBron James and the Lakers will host Giannis Antetokounmpo and the Milwaukee Bucks with hopes of winning their second straight game. Milwaukee has won three straight games against the Los Angeles Lakers, but this is the first of two meetings this season. Expect plenty of points to be scored when these two teams take the floor.
The Bucks have won six straight games, and have picked up right where they left off from the first half of the season. Milwaukee leads the NBA with a record of 47-14, and they look like the biggest competition to the Golden State Warriors. The Los Angeles Lakers have won just two of their previous six games, and are clinging to playoff hope in the Western Conference. Los Angeles brings a 30-31 record into this game, and sit in 10th place in the playoff race. Milwaukee is a four-point favorite over Los Angeles on Friday night.
Time For Young Lakers To Step Up
There has been plenty of talk surrounding the young players on the Lakers roster this season, but now is the time for them to show up and prove their worth. Kyle Kuzma and Brandon Ingram are the two players that LeBron James is counting on the most, but both players have been inconsistent so far in their career. Kuzma is averaging 19.2 points and 5.6 rebounds per game but is shooting just 31 percent from the three-point line. Ingram is averaging close to 34 minutes a game and has chipped in with 18 points per game. If Kuzma and Ingram play well, the Lakers have a chance.
LeBron James is a big reason that the Lakers are averaging 112.4 points per game this season, but he is also taking plenty of blame for their defensive woes as well. "King James" has been pretty lazy on defense of late, and the Lakers are allowing 113.6 points per game. LeBron leads the Lakers with 26.9 points, 8.7 rebounds, and 7.8 assists per game this season, and will do all that he can to get the Lakers into the playoff race. Expect for a great performance from LeBron on Friday night.
#1 US Gambling Site For 2021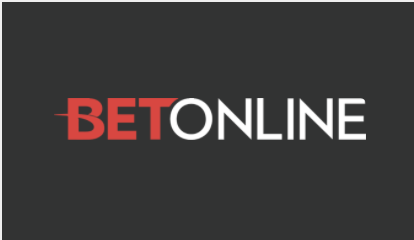 Accept Players From Every US State
Credit Card, Debit & Crypto Deposits
$3,000 New Player Welcome Bonus
Online Casino, Sportsbook & Poker
Advertisement
Bucks Offense Continues To Shine
The Golden State Warriors are the top offense in the NBA, but the Milwaukee Bucks aren't too far behind them. The Bucks are averaging a whopping 117.4 points per game this season and put up 141 in their last win. Milwaukee has done a great job of sharing the ball this season, and are also one of the best rebounding teams in the league. The Bucks are averaging a league-high 49 rebounds per game while dishing out 26.3 assists per game. Not many teams have been able to slow down the Bucks all season long, and a bad defensive team in LA likely won't get it done.
The biggest reason that the Milwaukee Bucks have been almost unstoppable this season is the "Greek Freak," Giannis Antetokounmpo. The "Greek Freak" looks like the clear favorite to win the MVP Award this season and leads the Bucks with 27.0 points, 12.6 rebounds, and 5.9 assists per game. All-Star forward Khris Middleton has chipped in with 17.4 points per game this season and is making 38 percent of his three-point attempts. The two Bucks All-Stars are both having huge seasons in Milwaukee.
Milwaukee Pulls Off Win in LA
The Lakers had a nice win on Wednesday night, but they have been struggling of late. Milwaukee has been beating everyone this season, and their offense can score at home and on the road. Expect a big night from LeBron James in this game, but the Lakers just don't get enough from their young roster. The Bucks will win their 7th straight game on Friday night. Bet the Milwaukee Bucks -4.0 over the Los Angeles Lakers.
Related Articles