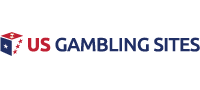 Minnesota Timberwolves at New Orleans Pelicans Betting Preview
The Minnesota Timberwolves travel to Louisiana to face the New Orleans Pelicans on Tuesday night. Both teams will be coming off losses and will try to get back on track, although the stakes are much less dire for the Timberwolves.
The Pelicans, however, are in a much more high-stakes situation. Every loss pushes them further out of playoff contention, and although they're an exciting team to watch, excitement doesn't equal wins. The good news is rookie standout Zion Williamson has swept headlines after returning from an early-season injury and will look to exploit the Timberwolves lackluster defense.
The Timberwolves come in as 12-point underdogs in this one and haven't covered well recently. Can they cover with a larger spread then the last time these two-faced? Or will Zion and the Pelicans fly right over the Timberwolves? Let's look at both teams before we make our pick!
Timberwolves, not much to howl at
Minnesota acquired D'Angelo Russell, and although everyone knew that wasn't going to solve all of Minnesota's problems, they at least thought it would help. In truth, it has helped, Minnesota just hasn't been able to reap the benefits of their new guard due to the talent, or lack thereof, surrounding him.
#1 US Gambling Site For 2020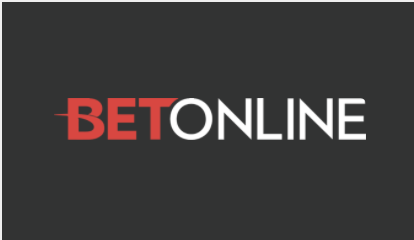 Accept Players From Every US State
Credit Card, Debit & Crypto Deposits
$3,000 New Player Welcome Bonus
Online Casino, Sportsbook & Poker
Advertisement
It seems like spirits have been kept relatively high in Minnesota, though, with their eyes on more acquisitions in the offseason and in the draft.
On Tuesday, they'll have to put their spirits to the test against a sixth-ranked Pelicans offense, spearheaded by Zion Williamson. Considering that the Timberwolves have one of the worst offenses in the league, they're going to be in for some trouble. To add insult to injury, Karl-Anthony Towns is still out with a wrist injury, so Zion will have no problem tearing up the post.
The Timberwolves have struggled handling opposing big men, most recently against Dallas Mavericks big man Kristaps Porzingis. Porzingis was able to put up 38 points along with 13 rebounds, thrashing the Timberwolves 111-91. Seth Curry was also able to put up 27 points if you needed any more confirmation on how bad the Timberwolves defense is.
The Timberwolves have been just as bad against the spread as they have straight-up, with an ATS record of 20-37-2, Minnesota gives bettors little confidence. Relatively speaking, it helps that the Timberwolves play better against the spread on the road than they do at home.
Pelicans, time to get back on track
The New Orleans Pelicans are coming into their third straight home game, which started against the Cavaliers and will end with the Timberwolves. Unfortunately, their win against the Cavaliers was overshadowed by their loss to the Lakers on Sunday night.
They'll now host the Minnesota Timberwolves, a team that struggles on both ends of the floor, which is the perfect opportunity for New Orleans to get back on track.
To be frank, New Orleans has too much power on offense to be stopped by a Karl-Anthony Towns-less Timberwolves team. If the Pelicans focus on getting the ball to Zion in the post, New Orleans should run away with this one. The last time these two faced was in mid-December, the Timberwolves were 3.5-point favorites, and the Pelicans came out on top 107-99.
The Pelicans are just over .500 against the spread overall and at .500 against the spread at home. They have struggled more recently, though, going 2-6 ATS in their last eight games. One trend to keep in mind when betting on this one is the Pelicans 1-4 record ATS at home in their last five games.
Pick and Prediction
The Timberwolves are on a rapid decline with nothing to look forward to besides the draft. Although they don't seem like the type to tank, they understand that this season is essentially a wash, and they'll have to start prepping for next season. Part of this is why they rested D'Angelo Russell a few nights ago and accepted the fine.
The Pelicans, however, are building momentum and playing well against great teams. With a chance to get back on the winning track against a struggling Timberwolves team, look for Zion to dominate the post and cover the 12-point spread. The smart bet is the home team in this one, Pelicans -12.
Related Articles