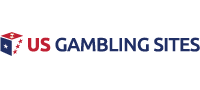 Mobile Sports Betting Seemingly Delayed in Rhode Island
Rhode Island was one of the first states in the US to launch sports betting. Now, it seems state after state is getting in on the action. After launching land-based options, lawmakers of Rhode Island quickly began to focus on mobile sports betting legislation. The option was approved but it seems the actual launch date is no where in sight.
According to sources, the mobile option for the state will not be live until the fourth quarter of this year. While it will be good to begin offering mobile options this year, that could mean that launch would be well into the NFL football season. The state would lose out on millions due to not offering the mobile option as the new season begins.
Falling Short
The state began offering sports betting options in land-based venues. The Twin River Tiverton and the Twin River Lincoln were the first two properties to offer sports betting. Revenues have fell short for the state based on estimated projections. Having the physically go to the venues makes it more difficult for many gamblers to place their wagers. Having the ability to log online and bet is much more convenient, especially for those that are not located near the venues.
After early returns were reported, the state decided to cut the estimate for their annual revenues. Instead of $23 million, the state now expects to earn around $11.5 million. This is about half the estimated yearly amount.
#1 US Gambling Site For 2020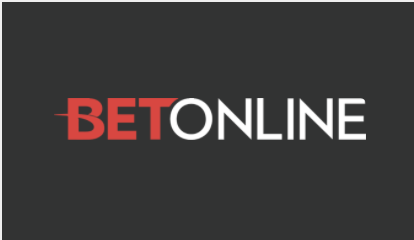 Accept Players From Every US State
Credit Card, Debit & Crypto Deposits
$3,000 New Player Welcome Bonus
Online Casino, Sportsbook & Poker
Advertisement
Lawmakers worked fast to get a mobile sports betting bill passed into law. S 37 was created to allow remote wagering via a sports betting operation run by the lottery. The bill was signed by Governor Gina Raimondo in March and it seemed that operations would be launched soon.
Partnerships with IGT and William Hill had everyone believing that online options would be ready son. However, it seems that there will be a delay. So, for the next few months, Rhode Island will continue to miss out on potential revenues. With mobile in the picture, the estimated revenues should be easily reached.
IGT was the only bidder that vied to partner with Twin River for sports betting services. A total of 18 companies stated their interest but IGT was the only one to actually complete the bidding process. IGT had already been working with the state lottery for a 15 year time frame, so it made sense to continue with an existing partnership.
The local sports betting operations at the Twin River facilities is operated by William Hill. The lottery is in charge of the distribution of the revenues from the new industry, with the state earning 51%, the casino earning a much smaller 17% and IGT obtaining 32%.
Twin River would like to see mobile sports betting come to pass sooner, rather than later. The company announced last month that they are in favor of mobile sports betting, providing their customers with yet another way to access quality gaming.
Mobile options have proven to be invaluable when it comes to sports betting as well as other online gambling activities. For a brand to be truly successful, they need to have a mobile presence. With a mobile option, players can easily log online to play a game or place a sports wager. With mobile, the convenience factor plays a major role in revenues as well as handle when it comes to sports betting.
It will be interesting to see just how effective mobile sports betting will be once it is live in West Virginia. Just how high will handle and revenues go for the state and will it be enough to at least hit the original estimated projections?
Related Articles