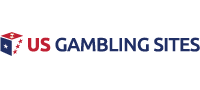 Monday Night Football Preview: Seattle Seahawks at San Francisco 49ers
In an NFC West battle, the Seattle Seahawks will travel to San Francisco to take on the undefeated 49ers in a Week 10 marquee matchup. The Seahawks are led by MVP candidate Russell Wilson, while the 49ers have one of the best defenses in the entire league.
Clutch Performer
The Seahawks come into this division game 7-2 this season after another close win in overtime over the Buccaneers. They have only won one game this entire season by more than seven points, and that came against the Arizona Cardinals. In fact, in the other six wins, they've won by a combined total of 26 points.
Being able to win close games in the NFL will so often be the difference in a team making it to the playoffs or missing out. This team, with Wilson under center, seems to be the type that can pull off the fourth-quarter win and make plays when they count.
Without a doubt, the Seahawks' most valuable player, and potentially the MVP of the league, has been Wilson. Wilson has been great during his entire career, and, with the departure of the "Legion of Boom" on defense, a lot of people thought the Seahawks' short stay at the top of the NFC West was over.
#1 US Gambling Site For 2020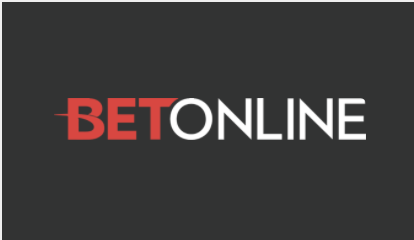 Accept Players From Every US State
Credit Card, Debit & Crypto Deposits
$3,000 New Player Welcome Bonus
Online Casino, Sportsbook & Poker
Advertisement
Wilson has refused to let that happen and finds a way to keep the Seahawks in the win column almost every week. Wilson has 2,505 yards so far with 22 touchdowns and just one interception.
With the additions the Seahawks have made this season, their defense is not to be looked over either. Jadeveon Clowney was picked up this year from the Texans, while Quandre Diggs was brought over from the Detroit Lions. This Monday night will be Diggs' first appearance with the Seahawks, and he will be making it with Seattle's new wide receiver, Josh Gordon, who will look to make his presence felt against a stout 49ers defense.
Still Perfect
The only undefeated team left in the NFL, the 49ers will look to extend their lead in the NFC West at home against the visiting Seahawks. The 49ers have put the league on notice with their strong defensive play this year.
While they will be facing a strong offense, the 49ers have only allowed 12.8 points and 272 yards per game this season. On offense, they have increased from last year, gaining 398 yards per game and scoring an average of 29.4.
Jimmy Garoppolo is back under center for San Francisco after suffering an injury that ended his year last season. He has played very well in his return with 1,806 yards, 13 touchdowns, and seven interceptions. While the 49ers have plenty of power of defense, they do lack weapons on offense. Their primary target on offense has been their tight end, George Kittle. Kittle has been great again this season with 46 catches for 541 yards and two touchdowns.
The 49ers made a move of their own this season with the acquisition of veteran wide receiver Emmanuel Sanders to add a weapon to their offense. In his first game with the team, Sanders had a significant impact, and, with the team's lack of resources, they will most likely use him as a focal point of their offense moving forward.
What to Expect
The 49ers are favored in this game by 6.5 points, and with them being undefeated and at home, it is easy to put your money on them until they lose. However, division games always have a funny way of shaking out a little different, and Wilson has had nothing but success against the 49ers. I will take the Seahawks with the upset win on the road on Monday Night Football.
Related Articles