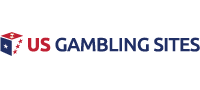 Moneyline Book, Bar and Grill Opens at Gold Strike Casino Resort
The state of Mississippi is one of the states where sports betting is legal in the United States, and sports betting fans now have a new place to make their wagers. Gold Strike Casino Resort in Robinsonville, Miss., recently opened up the Moneyline Book, Bar and Grill to the delight of the residents of the area.
The Gold Strike Casino Resort is owned and operated by MGM Resorts International, which has wasted little time in growing their sports betting industry in the states where legalization has taken place. The new Moneyline Book, Bar and Grill at the Gold Strike Casino Resort was a $7 million project that will make this location the premier betting location in the state of Mississippi and surrounding states.
Not only does the Moneyline Book, Bar and Grill focus on sports betting, but it also will have the first Topgolf Swing Suite in the region.
There are more than 60 HD television screens on-site and a giant video wall where sports fans can watch the games while getting in on the action. The sportsbook will be the main attraction, but the new addition will also feature VIP suites and dining options, as well as some of the best live entertainment that the South has to offer.
#1 US Gambling Site For 2020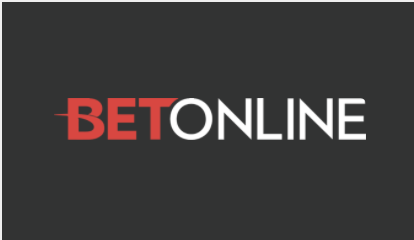 Accept Players From Every US State
Credit Card, Debit & Crypto Deposits
$3,000 New Player Welcome Bonus
Online Casino, Sportsbook & Poker
Advertisement
Food And Drink Options
The Moneyline Book, Bar and Grill will be open and serving food for breakfast, lunch, and dinner. The Bar and Grill will feature American classics as well as some favorite dishes from other parts of the world.
The Moneyline Book, Bar and Grill has a signature Moneyline burger, Firecracker shrimp, and, of course, a Mississippi catfish dinner. There are more than a dozen beers on tap for patrons to choose from as well as a full menu of cocktails and wines available. The signature drink that will be served at this establishment is a 64-ounce Moneyline scorpion, which is a combination of both rum and gin and is meant to be shared between friends.
There are plenty of different seating options available for guests who are dining in, as well as those guests who are just there to watch the action on the big screen television screens. Moneyline Book, Bar and Grill is hoping to draw customers in with their terrific food and drink options and keep them there to place some bets on their favorite sporting events or teams.
Sportsbook Features
The sportsbook section of the Moneyline Book, Bar and Grill is over 6,000 feet in space, and there are plenty of different viewing options available. A long scrolling digital ticker tape will greet the guests who arrive at the Moneyline Book, Bar and Grill, and then a pair of 16 x 9 video displays will keep the patrons up on the current stats and betting lines for the available games to bet on.
This area also has 16 video poker machines that are adjacent to a 50-foot-long bar that sits right in front of monster television screens.
The TopGolf Swing Suite is a non-smoking facility that is similar to other TopGolf sites around the country. This space is great for experienced golfers as well as those people who are wanting to play a fun game with their friends.
There are a ton of other virtual games on the TopGolf Swing Suite as well that are focused on other sports for the patrons to enjoy. The TopGolf Swing Suite is available for private parties or events, and the VIP lounge can be rented out as well.
The Moneyline Book, Bar and Grill is set to become the top venue for sports fans and betting fans in the state of Mississippi.
Related Articles