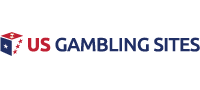 NASCAR Set To Return This Weekend
The 2020 NASCAR season was officially paused on March 13, but the organization is ready to begin live racing this weekend. NASCAR has had to develop a process that will allow drivers to remain safe while returning to the track, and they have to work closely with state and local health officials.
NASCAR will return to the Darlington Raceway this weekend, which is one of the most iconic race tracks in NASCAR. This will mark just the fifth race of the 2020 season, and NASCAR is being forced to revamp their schedule in an effort to get as many races in as possible.
Even though the races are set to resume, the events will look very different from what NASCAR fans and drivers are used to. All of the events will take place without fans in the grandstand, which will make for a huge change in the viewing of the race.
Drivers will not have the opportunity to practice at the race track in the days leading up to the race, and qualifying will not take place. Each team will be restricted to just 16 team members, which is a much smaller number than most teams usually employ for a race.

Looking for somewhere to play online? Bet Online accepts all US players and offers a $1000 real money signup bonus for casino, sports betting and poker.
All of the team members will go through a health screening before they are allowed to enter the race track. These health screenings will include a temperature check and a check on the vital signs of each team member.
NASCAR has also built a medical center, and that is where additional heavy screening will take place. Anyone that has a fever or is exhibiting other symptoms of COVID-19 will be required to undergo further testing.
NASCAR has announced that they will not be conducting official tests for the coronavirus at this time as the results take more than 24 hours to process. NASCAR also does not want to take tests away from the general public.
Newman Also Making a Return
NASCAR driver Ryan Newman will also be making a return to the race track this weekend. This will be the first time that Newman will step into a race car since suffering a horrific wreck in the final lap at the Daytona 500.
The crash took place on Feb. 17, and it has to be considered a miracle to see Newman back on the track this soon. Newman spoke to the media for the first time earlier this week and detailed the recovery process that he has had to go through.
Newman was immediately put into a medically induced coma when arriving at the hospital but was brought out of it when doctors realized that there was no damage to the brain. Newman told the media that he does not remember the crash almost three months ago, but he has watched footage of the wreck several times.
The driver credits the construction of his car and the added safety measures that NASCAR has implemented over the past few years for saving his life. Newman was able to receive clearance from his doctors as well as a NASCAR medical liaison to be able to return to racing.
NASCAR-Darlington Outright Betting Odds
FanDuel Sportsbook has updated their betting odds for the first NASCAR race set to take place this weekend. Kevin Harvick and Kyle Busch are the current betting favorites at +500, but it will be interesting to see how the new race format will affect the race.
Kevin Harvick +500
Kyle Bush +500
Denny Hamlin +750
Joey Logano +750
Brad Keselowski +800
Chase Elliott +850
Martin Truex Jr. +950
Erik Jones +1300
Alex Bowman +1600
Kurt Busch +1800
Everyone Else +2200 or Higher
Related US Gambling Articles: