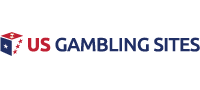 Navy, Notre Dame Forced To Move Season Opener Out Of Ireland
On Tuesday morning, Notre Dame announced its scheduled season-opening football game against Navy will no longer take place in Dublin, Ireland, on Aug. 29. Instead, the game is likely to take place over Memorial Day weekend at the Navy-Marine Corps Memorial Stadium in Annapolis, Md.
This will be the 94th consecutive game of the longest-continuous intersectional rivalry in the nation and will move to Navy for the first time in the series' history. The move was decided due to the coronavirus pandemic after discussions with the Irish government, medical authorities, and school staff.
"Our student-athletes have had great experiences competing in Ireland and are very disappointed not to be returning to Dublin in 2020," said Notre Dame athletic director Jack Swarbrick. "The change of venue has been a very difficult decision for our colleagues at the Naval Academy, but we are in full support of their choice."
Although Notre Dame won't be able to take the field in Ireland this season, Swarbrick's prepared statement noted the university hopes to return in the coming years. "We are also grateful for everything our partners in Ireland have done to make this a smooth transition," Swarbrick said. "We look forward to going back to Ireland for a game in the not too distant future."
#1 US Gambling Site For 2020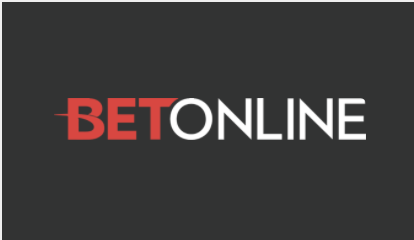 Accept Players From Every US State
Credit Card, Debit & Crypto Deposits
$3,000 New Player Welcome Bonus
Online Casino, Sportsbook & Poker
Advertisement
First Official Change to College Football Schedule
Although the NCAA has allowed players to return to voluntary workouts this month, there's no definitive timetable for the college football season. The rescheduling of the Ireland Navy-Notre Dame game marks the first official change to the 2020 college football season due to the coronavirus pandemic.
The game's cancellation, which began last week, took several days to plan because of the amount of organization involved. In addition to plane tickets and hotel rooms already being purchased, roughly 40,000 people from the United States were expected to attend the sold-out game.
When Navy and Notre Dame played in Ireland in 2012, more than 35,000 attended the contest played in Aviva Stadium.
According to a statement, both schools will work to plan a return to Ireland in the future. Irish prime minister Leo Varadkar welcomes such a return.
"College football is one of the greatest spectacles in world sport, and we had been thoroughly looking forward to welcoming Navy and Notre Dame here this summer for the first game of the Aer Lingus College Football Classic Series," Varadkar said.
"Unfortunately, due to circumstances beyond our control, that is now not possible, but we hope to see both universities return to Aviva Stadium in the coming years. I want to personally thank both Chet Gladchuk and Jack Swarbrick for their efforts to bring the game to Ireland, and we hope to welcome both teams back in the near future."
Notre Dame Enters Season as a Top 10 Favorite
Despite giving away home-field advantage to Navy by playing in Annapolis, Notre Dame will likely be a heavy favorite in the football game. Overall, the Fighting Irish own a 79-13-1 record against the Midshipmen.
A win in the season opener would set the foundation for a potential championship season. With odds of +2800 to win the College Football Playoff, Notre Dame is tied with Texas for the ninth-best odds in the sport. Directly ahead of Notre Dame is Oklahoma, which owns odds of +2500.
The Clemson Tigers will enter the season as the frontrunners to win it all with odds of +250. They'll be followed closely by Ohio State, which sits at +300.
Then comes a slew of SEC teams hoping to find a way into the four-team playoff and become champions of college football. Alabama leads the way with odds of +500, followed by Georgia (+1200), LSU (+1800), and Florida (+1800).
Related Articles