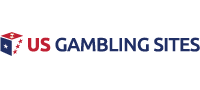 NBA Betting Pick: Golden State Warriors at Houston Rockets
The Golden State Warriors will head to Houston to take on the Rockets in a Western Conference showdown on Wednesday. The Warriors are just 2-5 so far this season, while the Rockets are 4-3. Houston is a 6.5-point favorite for this game.
Not The Same
The thought of a Warriors-Rockets matchup would spark a lot of interest over the last few years, but with roster changes and injuries, the Warriors just are not the same team they were. Their five straight runs to the NBA Finals have certainly taken their toll on the team. Kevin Durant left the team over the offseason in free agency, while Stephen Curry, Klay Thompson, and Draymond Green are all out with injuries.
The lone star left on the team while all this is going on is their new shooting guard, D'Angelo Russell. Russell is leading the team in points with 19 per game as well as assists with 6.4 per game. Green is the team's leading rebounder with 7.8 per game.
The Warriors were able to get a win in their last game at home against the Portland Trail Blazers, 127-118. This came after dropping their previous three games, bringing their rough losing streak to a halt. The Warriors are putting up 111.7 points a game, but they are allowing 120.4. It will be hard for them to stop both James Harden and Russell Westbrook while their defense is allowing that many points a game.
#1 US Gambling Site For 2021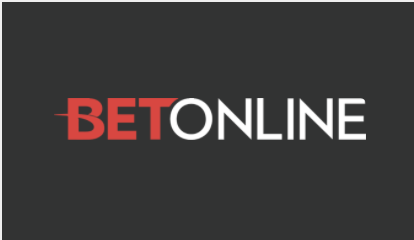 Accept Players From Every US State
Credit Card, Debit & Crypto Deposits
$3,000 New Player Welcome Bonus
Online Casino, Sportsbook & Poker
Advertisement
Watered down by injury, the Warriors will have to rely on their depth to step up and play team basketball and better defense to hold the Rockets on the road.
Firing It Up
The Rockets are coming off a win of their own, over the Memphis Grizzlies by a score of 107-100. The Harden-Westbrook experiment has not exactly been off to a roaring start, but they have shown signs of light and filled the stat sheet nicely.
Similar to the Warriors, the Rockets are putting up big numbers in every game, but they are allowing a lot of points as well. Just two weeks ago, they got a win over the Wizards where the final score ended up 159-158 in regulation. Houston is averaging 119.3 points per game while allowing 123.1.
Harden is currently leading the team in points per game, although it is back and forth between him and Westbrook every week. Harden has averaged 36.6 points a game so far this season. Russell Westbrook leads the team with 9.2 assists and 9.8 rebounds per game.
With the Warriors backups in for this one, and the Rockets playing in Houston, they should have a solid advantage and should look to use this game to continue building their chemistry with their new players. They should be able to explode on offense once again in this game, but focusing on their defense and improving on that end of the court should help them in the long run.
What To Expect
The Rockets should be able to handle the beaten-down Warriors in this game at home. I do believe they will cover the spread and most likely cover the high over as well. These are two teams that have the ability to put up a lot of points but haven't gotten the job done on defense at all this season. We could end up seeing another 140-130 shootout with the Rockets coming away with their fifth win of the season.
Related Articles