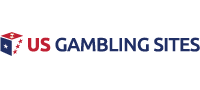 NBA Betting Preview: San Antonio Spurs at Golden State Warriors
The Spurs and Warriors have been two of the best teams in the Western Conference for the last few years, and it is more of the same this season. Both the Warriors and Spurs got off to slow starts to the 2018-19 season, but they are on a roll right now. Golden State has surged to a nine-game lead in the Pacific Division, while the Spurs are tied with the Houston Rockets for the top spot in the Southwest Division.
Golden State recently rattled off 11 straight wins, and look like the Warriors team of old again. The Warriors have improved their record to 37-15 this season, and have gone 19-7 so far at home at Oracle Arena. San Antonio has been bad on the road so far this season, posting a 10-16 record away from home. The Spurs had their five-game winning streak snapped in their previous game, but come into this contest with a record of 32-23. Golden State is -10.5 over San Antonio on Wednesday night.
Popovich Still Winning Games For Spurs
This version of the Spurs team looks very different from their championship teams, but head coach Gregg Popovich remains. Popovich has had to make several adjustments throughout the season but has the Spurs looking like a title contender again. The Spurs don't really do anything well, but they can never be counted out. San Antonio is averaging 112.6 points per game while giving up 110.4. Popovich and the Spurs have figured out a way to slow down the Warriors in the past, and they will try to do it again on Wednesday night.
The Spurs have just five players averaging double-figures this season, but they are led by two terrific players. DeMar DeRozan and LaMarcus Aldridge combine to give the Spurs a terrific inside-outside combination, and they do almost everything for the team. DeRozan is leading the team with 21.3 points per game, but Aldridge is right behind them with 21.2 points. Aldridge also leads the Spurs with 8.9 rebounds per game, and DeRozan has dished out 6.2 assists per game. Rudy Gay is the next best player for the Spurs, but these two guys run the show.
#1 US Gambling Site For 2020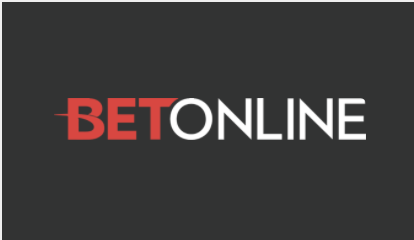 Accept Players From Every US State
Credit Card, Debit & Crypto Deposits
$3,000 New Player Welcome Bonus
Online Casino, Sportsbook & Poker
Advertisement
Warriors Rolling With Cousins in Lineup
As if the Warriors offense wasn't great enough already, they have been even better with DeMarcus Cousins in the lineup. Cousins missed a large chunk of the season as he recovered from an Achilles injury, but it hasn't taken him long to fit in with the Warriors. The All-Star center is averaging 14.4 points and 7.3 rebounds per game and gives Golden State yet another scoring option. The Warriors lead the NBA in scoring this season, pouring in 118.7 points per game. If Golden State is making shots on Wednesday night, they will be hard to beat.
The impressive trio of Kevin Durant, Stephen Curry, and Klay Thompson have been making shots of late, which is a nightmare for their opponents. Curry leads the Warriors with 29.2 points per game, but Durant and Thompson are right behind him at 27.5 and 21.8 points respectively. The Warriors are making nearly 13 three-point attempts a game, and look like the best team in the NBA again.
Golden State Cruises at Home
The Spurs beat the Warriors earlier this season, but they caught Golden State at the perfect time. This version of the Warriors has been playing great basketball, and their offense is back to looking unstoppable. San Antonio won't make things easy on the Warriors, but they won't be able to keep pace. 10.5 points is a large point spread, but Golden State is good enough to get it done. Bet the Warriors -10.5 over the San Antonio Spurs.
Related Articles