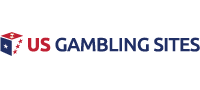 NBA News and Notes: December 26, 2018
Let's take a look at some of the biggest news stories from around the NBA as the New Year quickly approaches.
Austin Rivers Signs With Rockets
The Houston Rockets announced that they have signed Austin Rivers to a deal for the remainder of the 2018-19 season. Rivers was dealt to the Phoenix Suns earlier this month in a deal that sent Trevor Ariza to the Washington Rivers. Phoenix immediately waived Rivers making him eligible to sign with any team. Rivers averaged just 7.2 points in his first 29 games with the Washington Wizards this season, after averaging a career-high 15.1 points with the Los Angeles Clippers a season ago. The signing of Rivers will help the Houston Rockets fill a void that was left as Chris Paul will miss a few weeks with a Grade 2 left hamstring strain. The Rockets have gone just 1-5 without Chris Paul in the lineup this season.
NBA Won't Punish LeBron For Instagram Post
The NBA has announced that they will not punish Los Angeles Lakers forward LeBron James for a recent Instagram post that referenced "Jewish Money." LeBron met with league officials and admitted to making a mistake in posting the song lyrics. The NBA has accepted the apology and will take no further action against LeBron in anticipation of a Christmas Day showdown between the Los Angeles Lakers and Golden State Warriors.
Chandler Parsons Cleared To Play
Memphis Grizzlies forward Chandler Parsons has been cleared to play by the team's medical staff, but the management has other plans. According to sources, Parsons is expected to be a healthy-inactive for the foreseeable future. Parsons has been out since October 24 with right knee/back soreness but has been participating in full five-on-five scrimmages during practices with the team. The eighth-year veteran has played in just 73 games since the start of the 2016-17 season and is in the third year of his four-year deal with the Grizzlies.
#1 US Gambling Site For 2021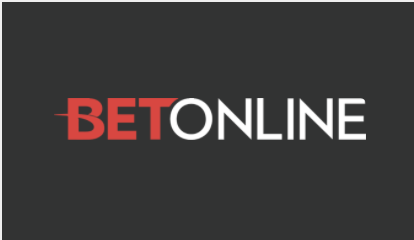 Accept Players From Every US State
Credit Card, Debit & Crypto Deposits
$3,000 New Player Welcome Bonus
Online Casino, Sportsbook & Poker
Advertisement
Sixers Unsure of Fultz Return
Philadelphia 76ers general manager Elton Brand told the media that he is unsure if point guard Markelle Fultz will return to the court this season. Fultz was diagnosed with thoracic outlet syndrome earlier this month and has been shut down from all basketball activities. Brand said that he expects an update on Fultz's status within a few weeks. Philadelphia made Fultz the number one overall pick in the 2017 NBA Draft, but the 20-year-old point guard has been sidelined with injuries throughout his professional career. He averaged 8.2 points through the first 19 games of the season with the 76ers but was shut down when Philadelphia acquired Jimmy Butler via trade. Fultz appeared in just 14 games a season ago, dealing with various shoulder injuries.
Chris Paul Out At Least 2 Weeks
The Houston Rockets will be without Chris Paul for a minimum of two weeks after the veteran suffered a Grade 2 left hamstring strain. Rockets' general manager Daryl Morey told members of the media that Paul would be re-evaluated in two weeks after an MRI revealed the strain. Paul was injured in the second quarter of last Thursday's game against the Miami Heat. The veteran point guard is averaging 15.6 points, 8.0 assists, and 2.1 steals so far this season. The Rockets are just 1-5 without Paul in the lineup this season.
Brooklyn Nets Coach Fined
The NBA announced that they have fined Brooklyn Nets head coach Kenny Atkinson $25,000 following an ejection during a game on December 21. Atkinson failed to leave the court in a timely manner and was also cited for verbally abusing game officials. Atkinson was ejected with just 1:06 left in the fourth quarter of a 114-106 loss to the Indiana Pacers.
Wizards Sign Ron Baker
The Washington Wizards have reached an agreement with free-agent guard Ron Baker. Baker was released by the New York Knicks on December 13 and was looking for a team to sign with. The former Wichita State standout averaged just 3.3 points and 1.8 assists in 92 career games with the Knicks before his release. Baker was undrafted during the 2016 NBA Draft but signed with the Knicks before the start of that season. To make room for Baker on the active roster, the Wizards waived forward Okaro White.
Related Articles