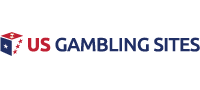 NBA News and Notes – Friday October 26, 2018
Here is a look at some of the latest news and notes from the NBA:
Curry Climbs Three-Point List
Golden State Warriors guard Stephen Curry poured in 51 points and made 11 three-pointers on Wednesday night. It was the sixth time that Curry has made eleven three-point field goals in one game, and Curry accomplished it on Wednesday night despite sitting out the entire fourth quarter. The two-time NBA Most Valuable Player matched his career high for points at Oracle Arena with 51. Curry has now made 2,162 career three-point field goals which is the fifth most in NBA history. Ray Allen is the all-time leader with 2,973 three-point field goals made.
Harden, Booker Suffer Hamstring Injuries
A pair of NBA stars had to leave their games on Wednesday night after suffering hamstring injuries. Houston Rockets guard James Harden was forced to leave in the fourth quarter of a loss to the Utah Jazz. Harden poured in 29 points before leaving the game after experiencing tightness in his left hamstring. The 2017-18 MVP missed seven game last season with a Grade 2 hamstring strain, but this injury is not believed to be serious.
Phoenix Suns guard Devin Booker was forced to leave in the third quarter of his team's 131-113 loss to the Los Angeles Lakers. The team announced that Booker suffered a hamstring strain, and more tests were scheduled to determine the severity of the injury. Booker poured in 23 points, grabbed seven rebounds, and dished out seven assists before leaving the game.
#1 US Gambling Site For 2020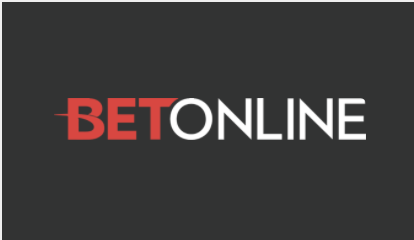 Accept Players From Every US State
Credit Card, Debit & Crypto Deposits
$3,000 New Player Welcome Bonus
Online Casino, Sportsbook & Poker
Advertisement
Injuries Piling Up For Bulls
The Chicago Bulls are off to a 1-3 start to the season, and have already had to deal with several injuries to key players. Earlier this week it was announced that point guard Kris Dunn will miss four to six weeks with an MCL sprain. Dunn suffered the injury in the Bulls loss to the Dallas Mavericks earlier in the week, and an MRI showed the sprain. The Bulls are also without young forward Lauri Markkanen as he is dealing with an elbow injury.
Markkanen has yet to play for the Bulls this season and isn't expected back until mid-November. On Wednesday night, forward Bobby Portis suffered a knee injury in the Bulls 112-110 victory over the Charlotte Hornets. Portis underwent an MRI on Thursday morning, and initial results show that he could miss an extended amount of time, leaving the Bulls even more short-handed.
Markieff Morris Fined By League
The NBA announced that they have fined Washington Wizards forward Markieff Morris. Morris was fined $15K for what the league called unsportsmanlike conduct after an incident in a game against the Portland Trail Blazers. Video showed Morris grabbing the shorts of Trail Blazers guard Seth Curry from the bench during live play on October 22. NBA Executive Vice President of Basketball Operations, Kiki VanDeWeghe sent out an official release discussing the incident and subsequent fine.
Cousins To Begin Practice With Warriors
The Golden State Warriors plan on integrating DeMarcus Cousins into controlled aspects of team practices in the very near future according to sources. Cousins is trying to return to the court after suffering a torn Achilles last season. The four-time All-Star signed a free agent deal with the Warriors in the offseason and is expected to be playing games in the second half of the season. Cousins has been participating in an off-court strength and conditioning program, and this will continue even as he starts to practice more with the team.
Lakers Win After Walton Sounds Off
Los Angeles Lakers head coach Luke Walton was critical of officials earlier this week after his team fell to 0-3 in a loss to the San Antonio Spurs. Walton was upset after his Lakers team shot less free throws than their opponent for the third straight game to start the season. The Lakers have scored the second most points in the paint so far this season, but continue to not get rewarded with foul calls.
The NBA announced on Wednesday that Walton was fined $15,000 for his comments on Monday night, but perhaps his words inspired his team. The Lakers won for the first time on Wednesday night, securing a 131-113 win over the Phoenix Suns. Los Angeles shot 23 free throws to just 21 for the Suns in the win.
Related Articles