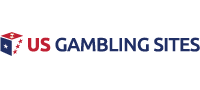 NBA News and Notes: January 16, 2019
Let's take a look around the NBA at some of the biggest news stories.
Harden Sets New Scoring Record
Houston Rockets forward James Harden continues to put up monster numbers and just moved past an NBA legend. Harden moved past Kobe Bryant with his 17th straight game with at least 30 or more points scored. Bryant scored at least 30 points in 16 straight games during the 2003 season. This is the longest streak in the NBA since Wilt Chamberlain put up at least 30 points in 20 straight games during the 1964 season. Harden is also just the third player in NBA history to score at least 700 points in a 17-game span. Last season's MVP put up a whopping 57 points against the Memphis Grizzlies on Tuesday night, which is the second most points in Rockets franchise history. Harden holds the franchise record with a 60 point performance a season ago.
Capela Out 4-6 Weeks
The Houston Rockets will be without center Clint Capela for the next four to six weeks. Capela suffered ligament damage in his right thumb after being injured in a game against the Orlando Magic on Sunday. The young center is averaging 17.6 points, 12.6 rebounds, and 1.8 blocks this season while playing a career-high 34.2 minutes. Houston will likely insert 36-year-old Nene into the starting lineup, but the Rockets will limit his minutes going forward.
Thunder Retiring Collison's Jersey
The Oklahoma City Thunder are set to retire the jersey number of Nick Collison at a ceremony later this season. The ceremony will take place on March 20 and Collison's number will be the first ever retired by the Thunder. Collison spent his entire 15-year career with the Thunder after being selected 12th overall in the 2003 NBA Draft. Collison and Russell Westbrook are the only two players that have been a part of the Thunder in the first ten years in Oklahoma City. The former University of Kansas product played in 910 games with the Thunder, averaging 5.9 points and 5.2 rebounds per game.
#1 US Gambling Site For 2020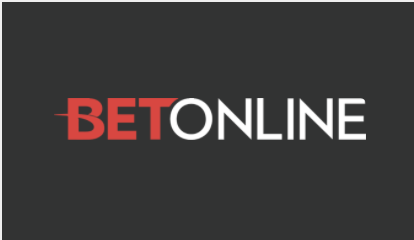 Accept Players From Every US State
Credit Card, Debit & Crypto Deposits
$3,000 New Player Welcome Bonus
Online Casino, Sportsbook & Poker
Advertisement
Dillon Brooks Out For Season
The Memphis Grizzlies have announced that forward Dillon Brooks is expected to miss the remainder of the 2018-19 season. Brooks ruptured a ligament in his right big toe and was forced to undergo surgery. The former second-round pick out of Oregon played in all 82 games with the Grizzlies this season, but injuries have started to take their toll on the youngster. Brooks played in just 18 games this season, averaging 7.5 points and 1.7 rebounds per game. He averaged over 11 points per game as a rookie and made 74 starts for Memphis during his rookie season.
Curry, Korver Pass Jason Terry
NBA sharpshooters Stephen Curry and Kyle Korver both recently moved up on the all-time three-point field goals made list. Curry moved into third place overall in a game against the Chicago Bulls over the weekend, knocking Jason Terry into fourth on the all-time list. The very next night Kyle Korver moved past Terry and into fourth place on the all-time list. Both Curry and Korver are closing in on 2,300 career three-point field goals made, and trail just Ray Allen and Reggie Miller for the most all-time. Allen is the leader with 2,973 career three-pointers, and Miller is in second place with 2,560. If Curry continues on the pace he is on, he should move into second place sometime next season, and take over the top spot in 20-21. Korver remains right on Curry's trail, but will likely finish his career close to Reggie Miller's mark.
Shumpert Tried Entering Portland Locker Room
Sacramento Kings guard Iman Shumpert had to be stopped by security as he tried to enter the locker room of the Portland Trail Blazers. Shumpert was upset about a hard screen set by Jusuf Nurkic, and he reportedly wanted to have a conversation with the center. The former Cavaliers player was issued a technical in the third quarter and was later seen jawing with the Portland bench. The bigger story is that the Kings were able to earn a 115-107 road victory in the game, and remain in the playoff hunt in the Western Conference.
Related Articles