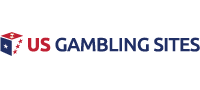 NBA News and Notes: November 15, 2018
Let's take a look at some news and notes from the around the NBA.
LeBron Passes Wilt Chamberlain
Los Angeles Lakers forward LeBron James made history on Wednesday night in terms of career scoring. LeBron passed former Laker Wilt Chamberlain in career points to move into fifth place on the all-time career points scoring list. Wilt Chamberlain now sits in sixth place with 31,419 career points after LeBron passed him with a free throw in the fourth quarter of Wednesday night's game. James finished the game with a season-high 44 points to move his career scoring total to 31,425 points. He trails Michael Jordan, Kobe Bryant, Karl Malone, and the all-time leading scorer in NBA history, Kareem Abdul-Jabbar. The 33-year-old James now trails Abdul-Jabbar by a little less than 7,000 points for the all-time scoring leader in NBA history.
Draymond Green Suspended By Warriors
Golden State Warriors forward Draymond Green was suspended earlier this week after a locker room altercation with Kevin Durant and the rest of the team. The team announced that Green would be suspended for one game without pay for what they are calling conduct detrimental to the team. The altercation happened on Monday night after an overtime loss to the Los Angeles Clippers, and Green was suspended for a game against the Atlanta Hawks. Green made an interesting decision late in the game that upset a lot of his teammates, and Green apparently was over the top with his defense of his actions. This wasn't the first verbal altercation between Green and members of the Warriors team or coaching staff, and this wasn't his first suspension. Green is expected to be back in the lineup for a road game against the Houston Rockets on Thursday night.
Curry Expected To Miss Road Trip
In other Warriors news, the team announced that Stephen Curry will miss all three games on the team's Texas road trip beginning on Thursday night. Curry is recovering from a left groin strain, but he is traveling with the team and will go through some practice drills. The injury occurred on November 8 against the Milwaukee Bucks, and Curry has been forced to miss the last three games already. The team is expected to re-evaluate their MVP point guard in ten days and provide an update on his status at that time. Curry played in just 51 games last season after suffering a left knee injury and a sprained right ankle. The 30-year-old is averaging 29.5 points, 6.1 assists, and 5.0 rebounds per game this season.
#1 US Gambling Site For 2021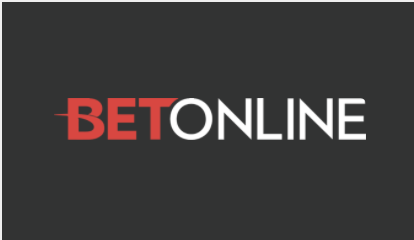 Accept Players From Every US State
Credit Card, Debit & Crypto Deposits
$3,000 New Player Welcome Bonus
Online Casino, Sportsbook & Poker
Advertisement
Rondo Suffers Broken Hand
Los Angeles Lakers coach Luke Walton announced that Rajon Rondo is expected to miss a few weeks with a broken right hand. Rondo suffered the injury during the Lakers 126-117 win over the Portland Trail Blazers on Wednesday night. The point guard played just fifteen minutes in the game, finishing with three assists, two rebounds, and two steals. Rondo will see a specialist on Thursday to determine whether or not the injury will require surgery. He is averaging 9.3 points, 6.8 assists, and 4.8 rebounds during his first season in Los Angeles. The Lakers are preparing to be without the veteran for three to five weeks, with or without surgery.
Casey Wins in Return to Toronto
Head coach Dwane Casey was given a warm welcome from the fans in his return to Toronto with his new team, the Detroit Pistons. Casey responded by leading his new team to a last second 106-104 victory over the Raptors on Wednesday night. The team honored Casey by showing a video tribute to him during the game, and the fans responded by giving their former coach a rousing standing ovation. The Raptors fired Casey after the team was eliminated from the postseason by the Cleveland Cavaliers for the third straight season. Casey, 61, led the Raptors to a team record 59 wins during the 2017-18 regular season and the top seed in the Eastern Conference playoffs. Casey was named the NBA Coach of the Year just days following the firing, but he quickly landed a job with the Detroit Pistons. The Pistons have gone 7-6 in their first 13 games under Casey this season.
Related Articles