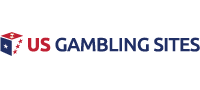 NBA News and Notes: November 29, 2018
Let's take a look at some of the top stories from the NBA as the calendar shifts from November to December.
Fultz To See Shoulder Specialists
Philadelphia 76ers point guard Markelle Fultz is seeking out the opinion of several specialists on his injured right shoulder. Several members of the media are reporting that Fultz is set to meet with several specialists this week as his future with the Sixers and the NBA is unclear. The Sixers plan to keep Fultz out of all basketball activities until he gets a second opinion from a specialist outside of the organization. It has also been reported that the former number one overall pick is no longer in the long-term plans of the Sixers organization. Fultz has not played in a game since November 19 but was on the bench for a pair of games last week. Fultz started the first fifteen games for the Sixers this season but shifted to a bench role upon the acquisition of Jimmy Butler.
Curry Nearing a Return
Golden State Warriors star point guard Stephen Curry was a full participant at practice on Tuesday and could make his return to the floor on Thursday night. The Warriors will take on the Toronto Raptors on Thursday night, and the plan is for Curry to suit up. Curry has missed the last ten games for the Warriors as he is dealing with a left groin strain. Golden State has gone just 5-5 without Curry in the lineup, but they have won three straight games. The game in Toronto on Thursday night will kick-off a five-game Eastern Conference road trip. Curry is averaging 29.5 points and over five three-pointers made this season.
Korver Traded To Utah
The Cleveland Cavaliers have agreed to trade Kyle Korver to the Utah Jazz according to a source, and an official announcement is expected on Thursday. The Jazz will send guard Alec Burks, and a pair of second-round draft picks to the Cavaliers in exchange for the sharp-shooting Korver. Burks has an expiring contract worth over $11 million, and it is expected that the Cavaliers will try to move him to another team. Korver played for the Jazz from 2007-2010 and gives the Jazz a deep shooting threat that they need. Korver has made the fourth-most three-pointers in NBA history with 2,238three-pointers and is the active leader in that category.
#1 US Gambling Site For 2020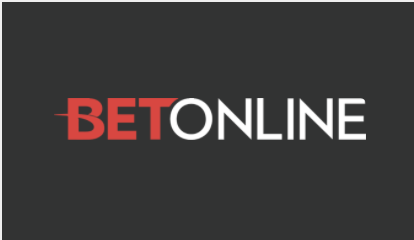 Accept Players From Every US State
Credit Card, Debit & Crypto Deposits
$3,000 New Player Welcome Bonus
Online Casino, Sportsbook & Poker
Advertisement
Markkanen Close To Returning To Bulls
The Chicago Bulls announced that forward Lauri Markkanen is getting closer to returning to the floor. Markkanen suffered a sprained right elbow in September and has not played in a game yet this season. The second-year player was fully cleared to participate in practice this week, and the Bulls will see how he responds before announcing a timeline for his return. Markkanen was the seventh overall pick by the Timberwolves last season, and the Bulls acquired him in the trade for Jimmy Butler. He appeared in 68 games as a rookie and averaged 15.2 points and 7.2 rebounds for the rebuilding Bulls team. The Bulls also announced that guard Denzel Valentine is out for the remainder of the season after undergoing reconstructive surgery on his left ankle.
Pau Gasol Out With Stress Fracture
San Antonio Spurs head coach Gregg Popovich announced that center Pau Gasol is out with a stress fracture in his left foot. Gasol has missed 12 consecutive games with soreness in the foot, but a second opinion revealed that it was a stress fracture. Popovich informed the media that Gasol was placed in a walking boot and there is no timetable for his return. Gasol is in his 17th season in the NBA and third with the San Antonio Spurs. The big man is averaging 6.8 points, 6.1 rebounds, and 3.3 assists this season.
Suns Waive Isaiah Canaan
The Phoenix Suns announced that they have waived point guard Isaiah Canaan. The eight-year NBA veteran started 15 games for the Suns this season, but his role was diminished when Devin Booker took over the point guard spot in Phoenix. Canaan returned to the floor this season after suffering a gruesome ankle injury that cut his season short last year. He has averaged 8.4 points per game during his time with Houston, Philadelphia, Chicago, Houston, and Phoenix.
Related Articles