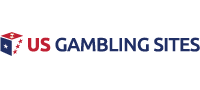 NBA Showdown: Miami Heat at Houston Rockets Betting Tips
Thanksgiving Eve features a battle between two of the league's most exciting teams, as the Miami Heat (12-4, third in East) visit the Houston Rockets (11-5, fifth in West). The Heat cruised to a 117-100 victory over the Hornets on Monday, while the Rockets have dropped three in a row, the latest a 137-123 loss to the Mavericks over the weekend.
Here is a preview for Wednesday night's Heat-Rockets game, along with odds and a pick.
By The Numbers
We'll start with Miami, which, through about a month and a half of the season, is the best shooting team in the NBA. The Heat lead the league in field-goal percentage (48.1) and are third in three-point percentage (38.8). Overall, their true shooting and effective field goal percentages are each the best in the league.
Miami is also excelling in a couple of other areas. They're top 10 in team assists and rank second with 9.5 steals per game. However, they are in the bottom-third in rebounds, especially in offensive rebounds, where they average 8.6 (26th in the NBA), and average more turnovers per game (17.8) than any other team. But those are the only issues, as even the Heat's defense has been strong (104.3 points allowed, seventh in NBA).
#1 US Gambling Site For 2021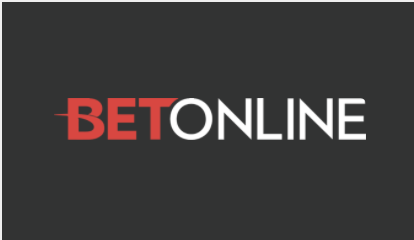 Accept Players From Every US State
Credit Card, Debit & Crypto Deposits
$3,000 New Player Welcome Bonus
Online Casino, Sportsbook & Poker
Advertisement
As for Houston, its fast pace on the court has resulted in it averaging 118.2 points per game, second in the league to only Milwaukee. There is also no team that attempts more threes (15.2) per game than the Rockets do. But the Rockets score their points mostly out of quantity of shots, as both their team field-goal percentage (44.4, 23rd in the NBA) and three-point percentage (33.3, 26th) are among the worst in the league.
Fortunately, the Rockets are able to clean up a lot of their misses by being one of the best rebounding teams in the league. Houston is sixth with 47.3 rebounds per game and seventh with 10.9 offensive rebounds. It is also top 10 in steals and 16th in turnovers. However, the Rockets are still allowing a decent chunk of points per game to opponents (115.1, 23rd in the NBA).
Last Meeting
These teams have met once before this season, back on Nov. 3 in Miami. Duncan Robinson scored 23 points with seven 3's, and Jimmy Butler also had 18 points, seven rebounds and nine assists as the Heat crushed the Rockets 129-100.
Miami was up 46-14 after the first quarter, the third-biggest lead after the opening quarter in NBA history during the shot-clock era. The Heat also held James Harden to 29 points, one of only four times this season he has failed to score 30, and Russell Westbrook to just 10 points.
Who To Watch
For Miami, the big offseason acquisition of Butler has done wonders. The veteran is averaging just under 19 points per game with 6.7 assists and 2.6 steals, giving the Heat a legitimate scoring threat as well as a lockdown defender on the other end.
While the Heat's rookie guards like Kendrick Nunn and Tyler Herro have been getting attention, the team also has one of the best young centers in the league in Bam Adebayo. Starting regularly for the first time in his three-year career, Adebayo is averaging 14 points and 10 boards in addition to over a steal and block per game.
When it comes to Houston, you know who's going to be the one attacking defenses. Harden is once again in consideration to win league MVP, leading the NBA in scoring with 37.9 points per game. Harden is also averaging eight assists and six rebounds and gets to the free-throw line more than any other player in the sport.
To beat Miami, the Rockets will need more out of Westbrook than what they got in the teams' first meeting. In his first season in Houston, he has adjusted to being the sidekick to Harden well, averaging 22.2 points to go along with 7.5 rebounds and 6.8 assists.
Odds And Pick
With the Rockets at home, oddsmakers are looking beyond their current three-game losing streak and listing them as six-point favorites. This will be a fun game with lots of offense, and while Harden and Westbrook will definitely put up some numbers, I like the Heat. Miami is the more well-rounded team that can defend Houston's shooters and also score efficiently on the other end. Not to mention, they're already a deep team that's now likely to have Justise Winslow returning from injury tonight. So give me the Heat +6 to win this one on the road.
Related Articles