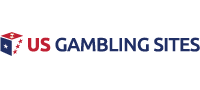 NCAA Basketball Betting Preview: Purdue Boilermakers at Marquette Golden Eagles
The Purdue Boilermakers hit the road for the first time this season to take on the Marquette Golden Eagles in Milwaukee Wednesday night in a game that is part of the Gavitt Games series between the Big Ten and the Big East. Purdue comes into the game with a record of 1-1, with the loss coming at home against Texas on Saturday, while Marquette boasts a record of 1-0.
The Golden Eagles picked up their first win over a week ago with a drubbing of an up-and-coming Loyola (Md.) team, 88-53.
Purdue was victorious in its season opener against Green Bay before losing a hard-fought battle with the Longhorns. The loss marked the first time the Boilermakers had fallen at home since February 2018 against Ohio State.
Can Boilermakers Recover From Texas Hangover?
Regardless of the result against Texas, Purdue played well enough to win that game. Sasha Stefanovic made his season debut and already looked up to speed. Texas also may be one of the most improved teams in the country, so there is no shame in that loss.
#1 US Gambling Site For 2020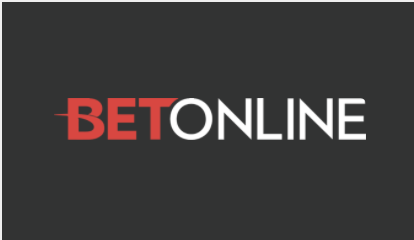 Accept Players From Every US State
Credit Card, Debit & Crypto Deposits
$3,000 New Player Welcome Bonus
Online Casino, Sportsbook & Poker
Advertisement
The positives for Purdue are the same as before. Nojel Eastern is an elite defender and a matchup nightmare for opposing teams, and like Matt Painter's teams of the past, Purdue has shooters all over the court. Aaron Wheeler, Jahaad Proctor and Eric Hunter combined to go 4-of-7 from deep in the Texas game.
Purdue logged 17 offensive rebounds in the game and won the turnover battle yet still lost the game. That won't happen very often to a Painter-coached team.
Fast Start
Marquette lived up to its preseason expectations in its first game of the season, putting 88 points on the board while drilling 14 triples. Point guard Markus Howard, one of the most lethal scorers in the country, hung 38 on Loyola, including 7-of-10 from distance. Theo John turned in a Theo John-type effort with seven points, eight rebounds and eight blocks.
The Loyola game went about as it should have on paper, but the Greyhounds are a legit squad. When Marquette, and Howard specifically, gets rolling, there are few teams in the country that can keep up. You have to be impressed with the Golden Eagles holding Loyola to 34 percent shooting from two and 22 percent from behind the arc. They also outrebounded them by 22.
Purdue Bounces Back
This line opened at Marquette -2. The one thing that we think we know when it comes to college basketball is that homecourt matters. That belief is really being put to the test this season, as home Power 6 squads are losing buy games left and right. Even Purdue just lost a home game, which is something you rarely see under Painter.
Looking at his particular matchup, I can't help but think that defense travels and the Boilermakers are a bad matchup for the Golden Eagles. Eastern is the type of guard at 6-7 that should really give Howard problems, while Trevion Williams is not a forward that John will be able to throw around in the paint.
When looking at supporting casts, you would have to give the edge to the Boilermakers. You can simply trust Stefanovic, Wheeler, Matt Haarms, and Proctor more than Koby McEwen and Saca Anim for Marquette at this point.
Give me the Boilermakers on the road against a team that lost three of five games at home to end the 2018-19 season.
Related Articles