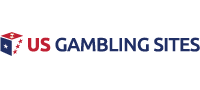 NCAA Basketball News and Notes: Season Still On Time
As usual, college basketball has become a bit of an afterthought in the middle of July. However, there has been a lot going on these past few days, so let's catch up on everything you might have missed over the past week.
Still on Schedule
The college football season remains a bit of a mystery at the moment, but for right now, the 2020-21 college basketball season is set to start on time. That is coming straight from the mouth of NCAA vice president of basketball Dan Gavitt.
The NCAA is confident that basketball will be able to resume on Nov. 10 after last season's NCAA Tournament had to be canceled. Gavitt adds that the college football season and the Ivy League canceling all fall sports will not impact college basketball.
According to Gavitt, as long as basketball is being played safely somewhere in the country in 2021, there will be March Madness next spring.

Looking for somewhere to play online? Bet Online accepts all US players and offers a $1000 real money signup bonus for casino, sports betting and poker.
On His Own
Jonathan Kuminga, one of the best high school players in the country, has decided he won't be playing college basketball anywhere. Kuminga has chosen to reclassify as a member of the class of 2020, making him eligible for the 2021 NBA Draft.
In between, he will enroll in the G League Pathway Program, becoming the fifth member of the program's first class. His college choices were down to Duke, Kentucky, Auburn, and Texas Tech, but now Kuminga will be playing next season in the G League.
Foot Pain
The offseason of Iowa guard CJ Fredrick has been hindered by surgery to address a stress fracture in his foot. The expected recovery time for the injury is six weeks, putting him on pace to return in September before practice officially begins.
Fredrick started as a freshman last season, averaging 10.2 points per game while shooting 48.5% from three-point range.
Coming Back
Elsewhere in the Big Ten, Michigan is welcoming back forward Isaiah Livers, who has withdrawn his name from the NBA Draft. Due to the ongoing pandemic, Livers had to make a decision to stay in the draft or not before the NBA combine.
With the Wolverines already losing guard Zavier Simpson and big man Jon Teske, getting Livers back is huge. As a junior, he averaged 12.9 points per game last season despite battling injuries. He'll be one of Michigan's most important players next season.
Senior Season
Much like Livers, Arizona State guard Alonzo Verge Jr. has taken his name out of the NBA Draft and will return for his senior season with the Sun Devils. Despite starting just nine games last season, Verge averaged 14.6 points and 3.5 rebounds per game.
Head coach Bobby Hurley is ecstatic to have Verge back for a second season after he transferred to ASU from junior college last year.
Coming Soon
After dominating the Division III ranks for many years, the University of St. Thomas in Minnesota is making the leap straight to Division I in 2021. The NCAA has approved the move, which is the first of its kind.
The Tommies will soon be the second Division I basketball program in the state of Minnesota and join the Summit League for the 2021-22 season.
Take Away the Test
There are several college basketball coaches on both the men's and women's sides pushing the NCAA to eliminate standardized tests like the SAT and ACT as part of admissions for student-athletes, calling standardized testing a force of "institutional racism." In response to the Black Lives Matter movement, the National Association of Basketball Coaches formed a committee on racial reconciliation that has made the recommendation to eliminate standardized tests from eligibility requirements.
The committee making the recommendation is headed by Harvard's Tommy Amaker and South Carolina's Frank Martin. In a joint statement, Amaker and Martin say eliminating the tests would be "an important step towards combating educational inequality."
Related US Gambling Articles: