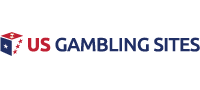 NCAA Tournament Elite 8 Betting Pick: Virginia Cavaliers vs. Purdue Boilermakers
The South Region will feature a matchup of Big Ten versus ACC teams for the right to advance to the final four. The top-seeded Virginia Cavaliers will take on third-seeded Purdue Boilermakers on Saturday night with the winner advancing to the Final Four in Minneapolis. Virginia is one of the best defensive teams in the country, while Purdue has been incredible on offense in the NCAA Tournament. Whichever team establishes their identity will be the likely winner in this game.
Virginia has been one of the best teams all season long, and it was no surprise that they were given a number 1 seed. The Cavaliers had a share of the regular season championship in the ACC, and head coach Tony Bennett is a terrific coach. Virginia was able to stop an upset bid by Oregon with a 53-49 win in the Sweet 16. Purdue won a share of the Big Ten title this season and came into the NCAA Tournament with plenty of momentum. The Boilermakers breezed through their first two games before stunning Tennessee in an overtime thriller in the Sweet 16. Top-seeded Virginia is a -4.5 point favorite over Purdue in this Elite Eight game.
Virginia Defense Is For Real
The Virginia Cavaliers are holding opponents to just 54.8 points per game this season, which is the best mark in the country. Virginia put on a defensive clinic in their Sweet 16 victory over Oregon, holding the Ducks to just 49 points. The Cavaliers play the pack-line defense better than any team in the country, but they will have to pay extra attention to Carsen Edwards in this game. If Virginia keeps the Boilermakers out of the paint in this game, then Purdue won't be able to find many open looks.
The Cavaliers have a trio of veteran guards that can all shoot the ball, and they have made plenty of big shots in their career. De'Andre Hunter has emerged as the best player for Virginia and leads the team with 15.1 points per game. Kyle Guy and Ty Jerome have chipped in with 28 points per game combined as well, and both guys are shooting better than 40 percent from deep. The Cavaliers are usually able to find enough offense to put teams away late.
#1 US Gambling Site For 2021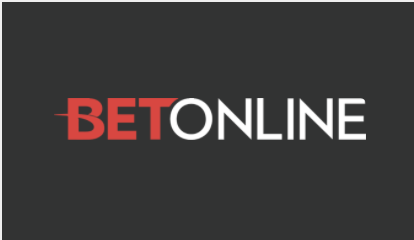 Accept Players From Every US State
Credit Card, Debit & Crypto Deposits
$3,000 New Player Welcome Bonus
Online Casino, Sportsbook & Poker
Advertisement
Edwards Carrying Purdue Squad
Purdue guard Carsen Edwards is putting together a Stephen Curry and Kemba Walker-type run in the NCAA Tournament. Edwards has scored at least 25 points in four straight tournament games, which is just one shy of the record set by Curry. The All-American got some help from Ryan Cline in the Sweet 16 win over Tennessee. Cline poured in a career-high 27 points while knocking down seven three-pointers. The Boilermakers will have to give Edwards some support to win this game.
Purdue is also a solid defensive team, even though they gave up 92 points in the Sweet 16 victory. The Boilermakers have a defensive stopper in the paint in Matt Haarms. Haarms is averaging 2.0 blocks per game and will keep Virginia from getting easy buckets around the rim. Look for Purdue to switch up their defense throughout the game to try and confuse Virginia.
Cavaliers Advance to Final Four
Even though Purdue has been putting up big numbers in the NCAA Tournament, they haven't faced a defense like Virginia yet. The Cavaliers will have a plan in place for Carsen Edwards, and they will challenge the rest of the Boilermakers as well. Virginia doesn't score a ton of points, but they are extremely efficient on that end of the floor. Look for the Cavaliers to get enough stops and score enough points to move on to the Final Four with a win. Bet Virginia -4.5 over Purdue in the South Region Elite Eight game.
Related Articles