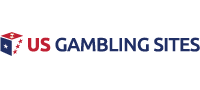 NCAA Tournament First Four Betting Pick: Prairie View A+M vs Fairleigh Dickson
The 2019 NCAA Men's Basketball Tournament will kick off on Tuesday night with a pair of first-round games. The Panthers from Prairie View A&M will take on the Knights from Fairleigh Dickinson in what should be a terrific game. The winner of this game will earn the right to take on top-seeded Gonzaga on Thursday night, and this is likely the only chance they will have to win a game. The First Four games have produced some memorable moments throughout the years, and we could be looking at another one in this game.
Fairleigh Dickinson hails from the Northeast Conference, and they were pretty dominant in conference games this season. The Knights finished off the regular season with a 12-6 conference record and were able to win the conference tournament to earn an NCAA Tournament berth. Prairie View A&M is a member of the Southwest Athletic Conference, and they had little trouble with their conference peers. The Panthers went 17-1 in the regular season and coasted to the SWAC Conference Championship. Fairleigh Dickinson is a 1.5 point favorite in the opening game of the NCAA Tournament.
Fairleigh Dickinson Has Some Momentum
Fairleigh Dickinson got off to a slow start this season, but they have lost just two games since the middle of January. Scoring hasn't always been easy for the Knights, but they have figured something out on offense of late. Fairleigh Dickinson is averaging 75.4 points per game this season, but they have topped 80 several times of late. The Knights are one of the best shooting teams in the country and are making over 40 percent of their three-point attempts.
Guard Darnell Edge has been the offensive star for the Knights this season, and he has the ability to put up a huge number. Edge is averaging 16.4 points per game and is making close to 47 percent of his three-point attempts. The Knights have four other players who are averaging double-figures this season, and all of their starters can score, and shoot the ball. Lack of depth has been an issue at times for the Knights, but they have plenty of scoring and talent to win this game.
#1 US Gambling Site For 2021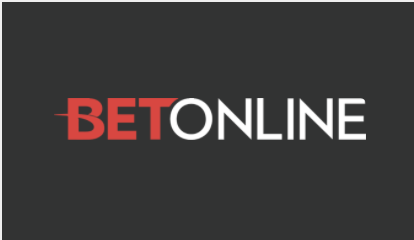 Accept Players From Every US State
Credit Card, Debit & Crypto Deposits
$3,000 New Player Welcome Bonus
Online Casino, Sportsbook & Poker
Advertisement
Prairie View A&M Must Defend
If the Prairie View A&M Panthers are going to win this game, they are going to have to play some terrific defense. The Panthers are averaging 75.0 points per game this season, but they took advantage of some weaker opponents. Prairie View A&M is only shooting 31 percent from the three-point line this season and will have to get some easy buckets from their pressure defense. The Panthers are allowing 72.5 points per night, but are going to have to keep this in the '60s to have a real chance.
Prairie View A&M has just three players averaging double-figures this season, but they do have more depth than Fairleigh Dickinson. Guard Gary Blackston leads the Panthers with 15.2 points and 7.0 rebounds per game this season, and he will have to be a star on Tuesday night. The Panthers have just two big men that see any real playing time in Devonte Patterson and Iwin Ellis. The duo has combined to score just 16 points per game this season, and they are going to need more production from them.
Knights Shoot Their Way To Win
These two teams appear to be pretty evenly matched, and this should be a tight game throughout. Prairie View A&M had little trouble against their conference opponents, but this will be a tough test. Fairleigh Dickinson has a ton of momentum, and their shooting will prove to be too much for the Panthers. Bet the Fairleigh Dickinson Knights -1.5 over Prairie View A&M on Tuesday night.
Related Articles