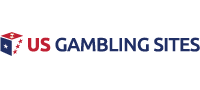 NetEnt Announces New Slot – Street Fighter II
A couple of weeks ago, NetEnt made a special announcement during ICE 2020 in London, revealing that they are going to launch a new branded slot inspired by the legendary game called Street Fighter.
One of the best selling games of the '90s, Street Fighter II: The World Warrior was a direct source of inspiration and the name for the upcoming game by NetEnt. Players will have an opportunity to play the game that will feature almost all of the characters from the original game.
If you had an opportunity to play Street Fighter II, you probably remember the iconic fighters such as Ryu, Ken, Guile, E. Honda, Blanka, Chun-Li, Dhalsim, and Zangief. Naturally, the game will also feature some of the boss characters, including M. Bison, Vega, Sagat, and Balrog.
According to the official press release on NetEnt, the genre-defining graphics will also be used for the slot, as it wants to stay true to the original brand that was Street Fighter. This will also feature animations, soundtrack, and gameplay that will return players back to 1991 when the game was initially released for consoles.
#1 US Gambling Site For 2020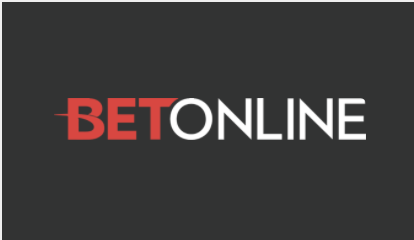 Accept Players From Every US State
Credit Card, Debit & Crypto Deposits
$3,000 New Player Welcome Bonus
Online Casino, Sportsbook & Poker
Advertisement
Brian Upton, Director of Games at NetEnt, stated that the arcade world had been taken by storm back when the game had been released in the early nineties. He added that Street Fighter II is "widely considered as the ultimate classic video game" and stated that fans were still entertained by this game, three decades after it was released.
A Brief History of the Popular Game
If you were born before the 90s, or even during the first half of that decade, you probably remember the game, even vaguely. It was one of the biggest franchises back then, as Capcom managed to push the limit of console gaming to the next level.
Although gamers nowadays might not find Street Fighter II that entertaining as the game has what now seems like outdated graphics, many people nostalgically return to it every now and then. Characters, fighting moves, background stories — Street Fighter had it all.
Capcom released the game in 1991, as the sequel to the already popular Street Fighter. However, popular, the game still had a lot of room to improve, and that's why the sequel filled all the holes with outstanding and immersive gameplay, becoming the best-selling title ever since the golden age of arcade games.
By 1993, Street Fighter II managed to earn approximately $1.5 billion in gross revenue. By 1994, a total of 25 million people has bought and played the game.
Capcom released Street Fighter II: Championship Edition, and the two games managed to earn about $2.3 billion by 1995. If we were to take inflation into account, that would be about $10 billion in today's standards. Therefore, it's safe to conclude that Street Fighter II is one of the highest-grossing video games ever.
The game has very simple gameplay. All players have to do is choose their fighter and fight each other in a two-dimensional fight. Each character has a unique set of abilities that players need to use to beat their opponents.
All characters have some background, coming from all over the world, making Street Fighter II a truly international game. For example, Ryu comes from Japan, and his best friend Ken comes from the USA. There are characters from China, Brazil, India, Spain, and more.
All the hype that was created around this game might return in May 2020, when NetEnt plans to officially launch Street Fighter II and create a huge blast from the past.
Related Articles