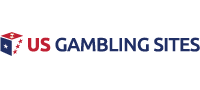 New Jersey Unveils Reopening Plan
New Jersey is one of the leading states in terms of online gambling and sports betting. All retail casinos and sportsbooks have been shut down due to the coronavirus pandemic, but a recent announcement from the governor might change things.
Governor Phil Murphy (Democrat) recently outlined his "Road Back" plan that has six major points that will be addressed. The hope is that opening the state back up in phases will keep everyone healthy and safe from a surge in positive cases.
Atlantic City is the main gambling hub of the state, and that area continues to see an increase in positive cases. There have been more than 100 new cases of the disease in the last 24 hours, leaving some to question the "Road Back" plan from the governor.
The plan outlined by the governor will be implemented on a county by county basis, and that could mean that Atlantic County remains shut down for quite some time. Without the revenue from the gambling industry, the state will continue to suffer through a financial crisis.
#1 US Gambling Site For 2020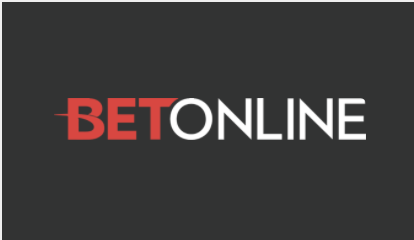 Accept Players From Every US State
Credit Card, Debit & Crypto Deposits
$3,000 New Player Welcome Bonus
Online Casino, Sportsbook & Poker
Advertisement
Steps To Take
The first principle that is stated in this plan is that the county must demonstrate sustained reductions in confirmed cases and patients hospitalized from the COVID-19 strain. This would immediately eliminate Atlantic County and several other smaller counties that have seen a recent spike in numbers.
The second principle tasks each county with expanding its testing capacity, and the state government is willing to aid in this task. The third principle requires counties to develop a strategy to trace contacts with people afflicted with the disease. Contract tracing is considered to be one of the best ways to combat the spread of the virus.
The fourth principle asks each county to secure safe places and resources for those that are required to be in isolation. Principle five states to execute a responsible economic restart. In Atlantic County, opening the casinos will provide a huge boost to the economy, but only if the other principles are met first.
Principle six states that when opening businesses back up, each county must demonstrate the resiliency of New Jersey. The fifth step will be the hardest one to implement, but Governor Murphy has announced that the state will provide aid and resources to implement that step.
Atlantic County is home to nine brick and mortar casinos in the state of New Jersey. All casinos have been shut down since mid-March, and the state is set to make some history at the end of April. It will be the first time since 1976 that the state has not generated a single dollar through gambling at a brick and mortar casino.
Online sports betting is still up and running in the state, but those sportsbooks are finding it hard to offer bets. All major professional sports in the United States continue to be shut down, and it looks as if that trend will continue through at least May.
The state of New Jersey has been hit extremely hard by the coronavirus, trailing only New York in both positive cases and deaths. There have been more than 111,000 confirmed cases of the disease so far in New Jersey, with more than 6,000 deaths.
There have been more than 850,000 people file for unemployment in New Jersey since Mid March, and a large number of these workers are in the casino industry. The nine casinos in Atlantic City employed close to 27,000 workers, with almost 20,000 of them working on a full-time basis.
Casinos have been forced to furlough employees through the closure, but most employees are expected to have jobs once this all ends.
Related Articles