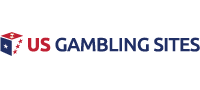 NFC Divisional Betting Preview: Seattle Seahawks at Green Bay Packers
It's an NFC showdown between two of the league's best teams on Sunday when the second-seeded Green Bay Packers host the fifth-seeded Seattle Seahawks in a game that will pit MVP candidate Russell Wilson against the gunslinger Aaron Rodgers.
Both teams have fought tooth and nail to get here and are setting their eyes on the heading to the NFC Championship Game. Rodgers will be making his first playoff appearance since 2016, while Wilson will be looking to repeat his success last week against the Eagles by pulling off another upset.
The Green Bay Packers come into this one as four-point favorites with the over/under at 45.5. Let's look at what both teams bring to the contest and make our pick.
Battered But Not Broken
The Seahawks have been plagued by injury in recent weeks but have been able to overcome them. Losing all their starting running backs to injury and signing Marshawn Lynch out of desperation, the Seahawks have banded together to make a run through the playoffs.
#1 US Gambling Site For 2021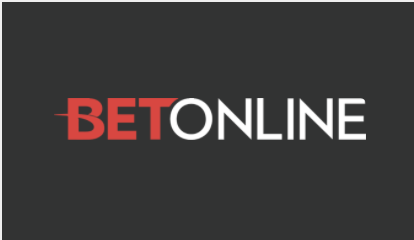 Accept Players From Every US State
Credit Card, Debit & Crypto Deposits
$3,000 New Player Welcome Bonus
Online Casino, Sportsbook & Poker
Advertisement
Although plagued with too many injuries to list, the Seahawks have emerged as a battle-tested group ready for the challenge. One of the challenges they will face is running the football, as Lynch and Travis Homer combined for only 19 yards in last week's game against the Eagles.
If Seattle wants to win this game, running the ball is going to be priority number one, and against Green Bay's 23rd-ranked rushing defense, the Seahawks might be able to control this one.
What worries me is Green Bay's pass rush. Wilson has been sacked a league-high 48 times, and with Za'Darius Smith on the opposite side of the ball, Seattle could be in trouble. Expect Wilson to repeat his strategy from last week, as if the pocket collapses, he'll bail and create yards on his own.
Seattle has been awful against the spread when playing Green Bay, going 0-4-1 in its last five games and 0-5 ATS when playing in Lambeau. However, with all the bad comes some good, because the Seahawks are 8-1 straight up when playing on the road.
This week, instead of being the favorite, the Seahawks will be taking the role of underdog, getting spotted four points in a game nobody thinks they'll win.
Maybe Rodgers' Last Ride?
Although the Packers open this game as favorites, I'm not convinced that this will be a walk in the park for Rodgers & Co. The Packers started their season with five of their first seven games at home, giving their team a leg up in the NFC North with a 6-1 record.
That home loss came by way of the Philadelphia Eagles, a team with a stout run defense but a lackluster offense.
The Packers will be looking to give Rodgers perhaps his last chance at capturing another Super Bowl ring, and although their offense hasn't been great at times, their defense has made up for it.
The additions of Preston and Za'Darius Smith have paid off for Green Bay, allowing an average of only 19.6 points per game, the Packers have something they've needed for a while, a defense.
Green Bay has a much better record against the spread than Seattle, with a 10-6 ATS record through the season and going 5-0 straight up at home. The Packers would seem like the team to trust in this one.
Pick and Prediction
This one might be a shock to some, but with the temperature forecast for 22 degrees in Lambeau, I doubt there will be much passing in this one. With the game being controlled by who can run the ball more efficiently, I think Lynch and Homer will have a field day against the 23rd-ranked Packers rush defense.
The Packers offense has left much to be desired this year, and with Seattle expecting the run, I don't think Rodgers will be able to move the ball downfield as efficiently. I'll take the underdogs. Give me the Seahawks +4 and the under.
Related Articles