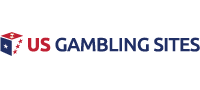 NFL Betting Set to Decline?
The American Gaming Association (AGA) recently conducted a survey in which they asked adults about their plans to bet on the NFL this season. The AGA found that more than 33 million Americans expect to bet on the NFL, but that number is down almost 5 million people from 2019.
There are several reasons for this steep decline. The AGA was able to point out these factors in their survey as well. According to the survey, 42 percent of those polled said they are less excited about the 2020 NFL season than in previous years.
The 2020 NFL season kicks off on Thursday, September 10, but things will look much different. The most significant change is that stadiums won't be packed with fans. Many teams will also be without some key players due to the ongoing COVID-19 pandemic. 
Other (former) fans choose to avoid the NFL in 2020 because of what they see as an increase in political activism. Thirty-six percent of those surveyed are not excited for the upcoming season, claiming the league has gotten too political. 

Looking for somewhere to play online? Bet Online accepts all US players and offers a $1000 real money signup bonus for casino, sports betting and poker.
Sportsbooks have been anxiously awaiting the return of both NFL and college football, as these are the two biggest sports to bet on in the United States. Even though the number of adults expected to bet on NFL games this year is down, pro football remains the top revenue booster. 
According to the AGA survey, 54 percent of people are more likely to bet on the NFL than any other sport, even if they are not excited about it being back. Sportsbooks are offering huge promotions and odds boosts as a way to entice more betting action.
More Places to Bet on Sports
The sports betting industry has seen tremendous growth over the last 12 months, and there are now plenty of new spots for sports bettors to place their bets. Colorado, Illinois, Michigan, and Washington D.C. have all launched sports betting since the 2019 football season.
Four other states have legalized wagering on pro sports and are just waiting on proper integration. Those states hope to offer sports betting before the end of the 2020 season, with Tennessee leading the way with a November 1st goal. 
The AGA survey noted that 34 percent of sports bettors wager through a mobile app, but not all of those apps are legal in the U.S. The offshore industry will always skew numbers, and although risky, pro gamblers shop for the best line wherever they find it. 
The National Football League was opposed to sports betting until 2018, but the league has now permitted its teams to seek partnerships with sports betting operators. 
Chiefs Remain Betting Favorite
The Kansas City Chiefs remain the betting favorite to win the Super Bowl this season. Other teams have value odds, but most bettors are planning on taking the defending champs if they place a Super Bowl futures bet.
The AGA reported that 13 percent of those bettors polled said that the Kansas City Chiefs would be the team they picked if they placed a $50 Super Bowl bet. The Dallas Cowboys were the next most popular choice, with 9 percent of bettors choosing, "America's team."
After the Chiefs and Cowboys, six teams had the support of five percent of the polled bettors. These teams were the Baltimore Ravens, Cincinnati Bengals, Miami Dolphins, New England Patriots, New Orleans Saints, and San Francisco 49ers. 
Related US Gambling Articles: