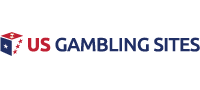 NFL Clash of Titans: San Francisco 49ers at Baltimore Ravens Betting Preview
The San Fransisco 49ers will travel across the country for the potential game of the year in a Week 13 matchup on Sunday. The 49ers are currently 10-1 while the Ravens are 9-2 coming off a massive win on national television. This game could very well be a Super Bowl preview.
Nearly Perfect
The 49ers' only loss this season came in Week 10 in overtime against the division rival Seahawks, but since then, they have won their last two games over the Packers and Cardinals.
Leading the 49ers on offense for his first full healthy season with the team has been quarterback Jimmy Garoppolo. Garoppolo has posted 2,731 yards along with 20 touchdowns and 10 interceptions this season. While he has not been perfect this year, the team's stout defense has allowed the 49ers to win even the close games when they turn the ball over.
Getting the job done on the ground for San Fransisco has been running back Matt Breida. Although he only has one touchdown and 542 yards this season, the 49ers have had to use a carousel of backs this year, and he has been the team leader.
#1 US Gambling Site For 2020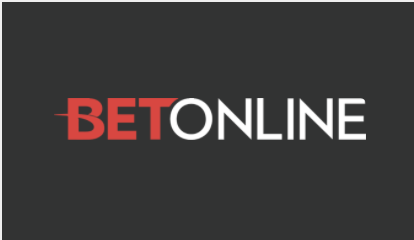 Accept Players From Every US State
Credit Card, Debit & Crypto Deposits
$3,000 New Player Welcome Bonus
Online Casino, Sportsbook & Poker
Advertisement
The 49ers did add to their offense earlier this season by going out and adding wide receiver Emmanuel Sanders at the trade deadline. Sanders has made an immediate impact for the San Fransisco offense and has complimented their star tight end, George Kittle, in a big way. Kittle leads the team in receiving this year with 52 receptions, 670 yards, and three touchdowns.
While the 49ers offense has looked much better this season with the return of their starting quarterback, the big story is their elite defense. The 49ers are allowing just 14.8 points and 279 yards per game. They are doubling those points on offense and averaging 120 yards per game more than they are allowing.
On The Run
Without a doubt, the biggest story for the Ravens' season so far and possibly the NFL has been the rise of MVP frontrunner Lamar Jackson. Jackson has taken off in his second year as the signal-caller, as he has put his talents on display this year.
Jackson has racked up 2,427 yards passing, 24 passing touchdowns, five interceptions, 876 rushing yards, and six rushing touchdowns. Although those stats sound like they are out of a video game, I can assure you from watching him dismantle the Rams in primetime last week, they are not, and Jackson is the real deal.
The Ravens have also been getting the job done on defense. They are allowing 18.4 points per game along with 339 yards per game. Their offense, on the other hand, is posting 35.1 points per game and 442 yards.
The Ravens are also similar to the 49ers in that they have utilized their tight end well, and Mark Andrews is leading his team in receiving just like Kittle does for the 49ers. Andrews has 50 receptions this season for 643 yards and six touchdowns.
What To Expect
These teams are very similar on paper; they both have strong defenses and young talented quarterbacks with a lack of big names on offense. However, the X-factor in this game and the real difference-maker once again will be Jackson.
I initially thought Nick Bosa of the 49ers might be too much of a force for the Ravens to keep in check, but after watching how they handled the pass rush of Aaron Donald, Clay Mathews, and Donte Fowler last week, I believe they will be able to hold their own. I don't expect a blowout game, but I think the Ravens will walk away with a win and cover the five-point spread.
Related Articles