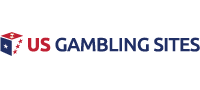 NFL News and Notes -August 13, 2018
The NFL preseason is off and running with week 1 being completed this past weekend. Teams should have a better idea of what they need to work on moving forward, while other teams are dealing with injuries.
Rams Still Talking to Donald
The Los Angeles Rams and defensive tackle Aaron Donald still haven't come to terms on a new contract. Coach Sean McVay told reporters that he has had some dialogue with the defensive star in hopes of getting Donald to show up to camp. Donald, 27, is in the final year of his rookie contract and wants an extension, and a lofty pay raise before reporting to the team. Donald won the Defensive Player of the Year Award in 2017 after posting 41 tackles and 11 sacks last season. The Rams signed NDamukong Suh, Marcus Peters, and Aqib Talib in the offseason to bolster their defense.
Redskins Lose Wide Receiver For Season
The Washington Redskins have already lost three players for the season due to injury, with wide receiver Robert Davis being the latest victim. Davis suffered multiple ligament damages to his right knee during practice on Saturday and will miss the entire 2018 season. Davis will undergo surgery and will be sidelined up to 12 months with the injury. Earlier in the preseason, the Redskins lost rookie running back Derrius Guice to a torn ACL in the preseason opener against the New England Patriots. Tight end Manasseh Garner went down with the same injury against the Patriots as well.
Sam Darnold Shines in Debut
The New York Jets have three players vying to win the starting quarterback job, one of them being rookie Sam Darnold. The Jets selected Darnold with the third overall draft pick in the 2018 NFL Draft, and he made his debut on Friday night. The USC product looked sharp in his first game, completing 13 of 18 passes for 96 yards. He played in two quarters in the Jets win, throwing for a touchdown. Former Vikings quarterback, Teddy Bridgewater is also in competition for the job. Veteran Josh McCown wraps up the quarterback trio, and head coach Todd Bowles has not given any indication as to who leads the competition.
#1 US Gambling Site For 2021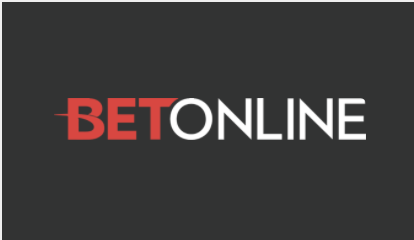 Accept Players From Every US State
Credit Card, Debit & Crypto Deposits
$3,000 New Player Welcome Bonus
Online Casino, Sportsbook & Poker
Advertisement
Cowboys Lineman Injured in Preseason Opener
Dallas Cowboys lineman Marcus Martin tore a ligament in his right big toe in the Cowboys preseason opener against the San Francisco 49ers. Martin will undergo surgery to repair the ligament, and it is unclear how much time he will miss. The Cowboys signed Martin to a one-year deal in March, and he was expected to compete for a starting spot on the offensive line. Things aren't all bad for the Cowboys who are expecting veteran linebacker Sean Lee to participate in a full practice this week. Lee missed five games last season with hamstring issues and the Cowboys were working him in slowly.
Cousins Impressive in Vikings Debut
Kirk Cousins made his Minnesota Vikings debut on Saturday night, and he lived up to the hype that was surrounding him. Cousins completed all four of his pass attempts, throwing for 42 yards and a touchdown in his only drive of the game. The former Washington Redskins quarterback connected with wide receiver three different times on the opening drive, including a short slant pass for a touchdown. The Vikings finished 13-3 last season to win the NFC North Division and brought in Cousins to improve their offense. The Vikings defeated the Broncos 42-28 in the preseason opener.
Manziel Makes Second CFL Start
Former Cleveland Browns quarterback Johnny Manziel made his second career start in the Canadian Football League on Saturday night. Manziel threw four first-half interceptions in his first start of the season but was much sharper in his second game. He was 16-26 for 168 yards without an interception for the Montreal Alouettes on Saturday night. Montreal acquired Manziel from the Hamilton Tiger-Cats after Manziel failed to get on the field in a regular season game for them. The Montreal Alouettes are 1-7 on the season after losing 27-17 on Saturday. Manziel won the Heisman Trophy in 2012 while playing quarterback at Texas A&M. Manziel would like to return to the NFL after attempting to rejuvenate his career in the CFL.
Related Articles