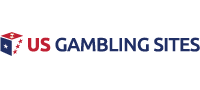 NFL News and Notes: Goodell Would Welcome Kaepernick's Return
Nowadays, it seems like most of the news involving the NFL has very little to do with actual football. Nevertheless, let's get caught up on everything that's happened over the last day or two.
Go Ahead and Do It
Despite not playing in the NFL since 2016, Colin Kaepernick continues to have his name pop up. Commissioner Roger Goodell brought up Kaepernick's name on Monday, saying he would welcome him back to the league and would encourage a team to sign Kaepernick.
Goodell went on to say that if he were not to play on the field, the NFL would welcome Kaepernick's perspective in helping the league respond to ongoing social issues that are dominating the news cycle nowadays.
Solidarity
Falcons head coach Dan Quinn says he will support anything players on his team do to protest this season. That will include if players on the Falcons choose to kneel for the national anthem.
#1 US Gambling Site For 2020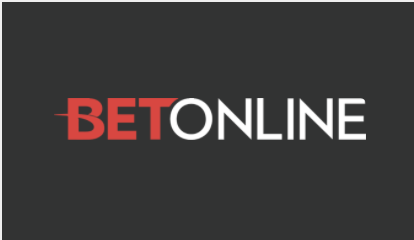 Accept Players From Every US State
Credit Card, Debit & Crypto Deposits
$3,000 New Player Welcome Bonus
Online Casino, Sportsbook & Poker
Advertisement
The Falcons locked arms in a show of solidarity during the national anthem in 2017 after President Donald Trump criticized NFL players for kneeling. Quinn recently marched during a peaceful protest in Atlanta.
Along those same lines, Texans coach Bill O'Brien has already pledged to join his players in kneeling if they decided to do so.
Up in the Air
At the start of the offseason, it appeared that Alshon Jeffery's days in Philadelphia were numbered with the wide receiver angling for a trade. However, Eagles head coach Doug Pederson indicated Tuesday that may no longer be the case.
Pederson referred to Jeffery as "a big part of the process," a sign that Jeffery and the Eagles have worked out any differences. Jeffery is still working his way back from the foot injury that ended his 2019 season and isn't a lock to be ready for the start of the 2020 season.
End of a Tradition
The tradition of beginning the NFL preseason with the Hall of Fame Game in Canton could be coming to an end. The league is optimistic the Cowboys and Steelers will be able to play on Aug. 6.
However, Ohio Governor Mike DeWine pumped the breaks on Tuesday, saying large crowds in the Canton area would not be possible if the game were held today. The Governor adds that his state will continue to reexamine the situation but that large crowds at either the Hall of Fame Game or the induction ceremony will be the last phase of the reopening process.
There is an unofficial deadline of July 1 for a decision about both the game and ceremony.
An Honest Mistake
Baltimore quarterback Lamar Jackson shared on Tuesday that the Ravens were guilty of taking the Tennessee Titans lightly in the playoffs last season and looking ahead toward an AFC Championship Game date with the Chiefs. Jackson admitted that he made a lot of mistakes in Baltimore's stunning divisional-round loss to Tennessee, but that the Ravens won't be underestimating any opponents in 2020.
In Hot Water
Giants kicker Aldrick Rosas finds himself in trouble after being arrested for hitting a car and fleeing the scene on Monday in California. While driving his SUV with a suspended license, Rosas allegedly ran a red light and hit a truck before deciding to take off without stopping.
However, his vehicle broke down soon after. Rosas was apprehended and required medical attention after arriving in Butte County Jail. Initial indications are that alcohol was involved in the accident.
Related Articles